Destined For Greatness — Jafta Mamabolo and Junior Singo
In recent years there has been some young talent blazing our big screens. Though the film industry in Mzansi doesn't really produce many news worthy productions one can't help but applaud the talent that this young blood have shown in their movies. These stars-on-the-rise cannot command the kind of pay cheques their American counterparts get to sustain them for the rest of their lives and we know very few child stars can sustain a viable career in the limelight well into their adulthood, but they have proven that they are more than just cute faces on screen.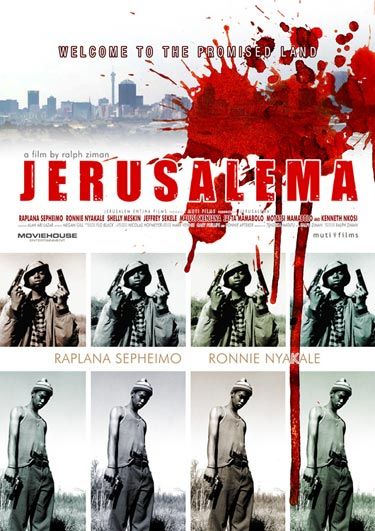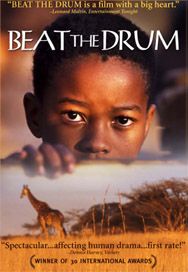 Sadly many young performers in Mzansi become just prominent tv faces and barely make a living out of that "fame" then they disappear when they get older. I can only hope that with the industry slowly getting to a point where actors can afford to put food on the table, they will continue to shine and have their talent grow with them as they reach maturity.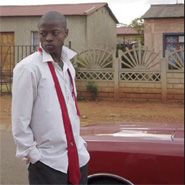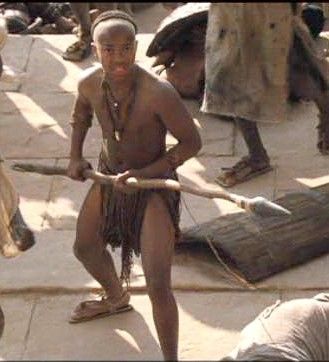 The other thing that sets these guys apart from other child actors, who grow up in the glare of the media, is that through it all they have managed to keep the focus on them solely on their careers not personal lives. That to me is a trait I think solidifies the caliber of artists this guys are and would hopefully be for the rest of their careers.
Leave the attention and headlines hogging shenanigans to soap stars and talentless musos whom we won't even remember when they turn 30... a talented actor, like wine, matures with age. You don't need to be on covers of Magazines, see your name in all Sunday tabloids or be seen at every celebrity party because that's for schlebs. These guys are not celebrities, they are artists and it's by the merit of their work that they make headlines. I earnestly think that is remarkable.
Junior Singo Oliphant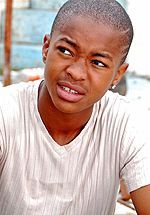 He is arguably the biggest child movie star this country has had. He's best known for his role as Musa in the 2003 film
Beat the Drum
, for which he won the
Best Newcomer award at the Monaco International Film Festiva
l and the
Best Actor at the Newport Beach Film Festival in California
. Not surprising since for a boy his age (at that time) he managed to play the character so honestly and by honest I mean being honest to the story and the moment. That is something that actors twice his age still struggle with. Film reviewer
Eugene Hernandez
of
Indiewire
called him a "true star… like the young girl in "Whale Rider", through his eyes and his experiences we are transported".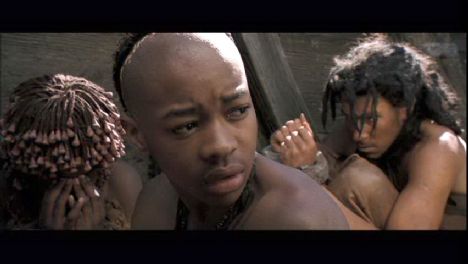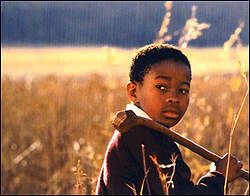 Junior's other films are
The Wooden Camera
,
In My Country
in which he plays
Samuel L. Jackson
's son and more recently the Hollywood blockbuster
10000BC
. He is in his late teens now and has done some tv work but very few people know his name, simply because he keeps a low profile.
Japhta Mamabolo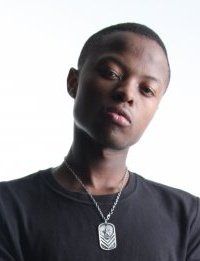 Star of Mzansi's highest grossing action film of all time,
Jerusalema
, in which he brilliantly plays the young Lucky (older Lucky played by
Rapulana Seiphemo
). Japhta excels in his portrayal of this character with such ease that it raises the hair in your arms.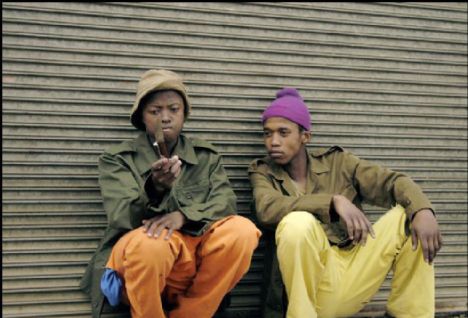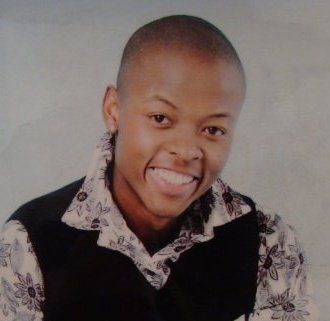 The guy encapsulates the essence of a street smart and charming thug with such a natural demeanour that would drive girls (and boys lol) who love bad guys to insanity. Japhta is no stranger to the screen. He has been a child presenter and an actor for tv drama.
These two guys are by definition, movie stars, but have managed to remain true to themselves and the art. They have shared red carpets with the biggest stars in the world and have had the pleasure of working with some the best minds in this industry worldwide yet they have kept themselves away from the alluring claws of celebrity-dom.
For that I say;
Bigup Brothas
… looking forward to seeing you grow into mega stars you are destined to be.