Elton John: Under African Skies concert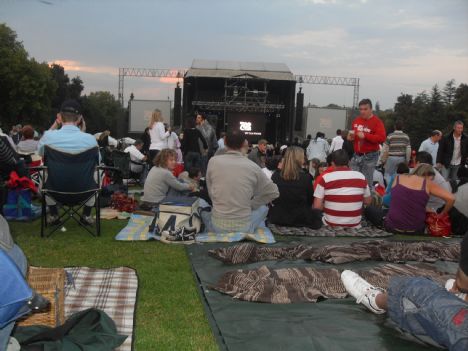 Emmarentia, my suburb, hosted
Sir Elton John
's concert last night and what a pleasant experience that was. Firstly, the logistics of the whole event where well organized. Prior to going to the concert we had to check on the website to find out about the parking and the crowd capacity just so that we could pick the right time to get to the park. The information on the website was very helpful and accurate. When we got there, thanks to the info from the website we were able to get parking that was closest to the entrance. The concert was set up as a picnic kinda shindig so we brought our camp chairs and picnic blankets. I have to admit, I was a bit skeptical about the whole picnic concert thing especially when the concert was only gonna start at 19h30 and it was raining at around 16h00. We got there at 17h30 and set up our stuff. Everybody adhered to the rules, there was no pushing and rudely blocking other people's view.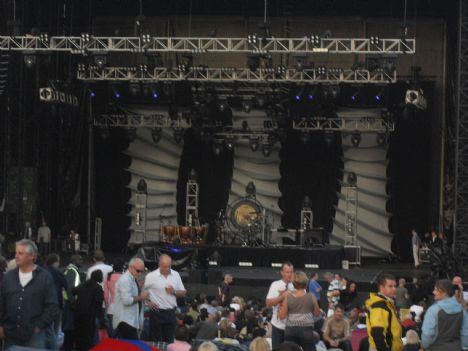 The worst concert I went to was the Sisqo concert. That was a horrible experience and I vowed after that I would never attend a concert again in my life. I figured, if I'm gonna spend the whole time behind some drunk people and not being able to see the actual performer why bother paying that much. I could not see anything for entire concert because people were jumping up and down and the only way you could see what was happening was to watch the side screens. Ridiculous I thought, this was nothing better than sitting at home and watching a dvd. Atleast with a dvd you can rewind and watch the best part again if you miss anything. The Elton John concert rekindled my love for watching live performances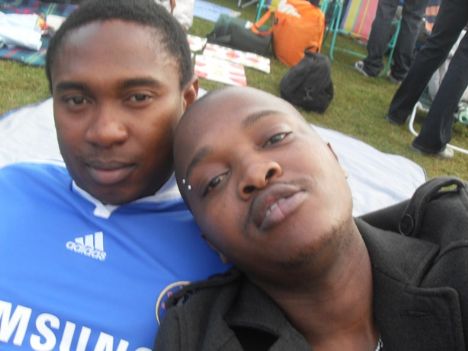 I'm not an Elton John fan, truth be told I only know 5 songs of his. I live in Greenside which is literally a stone throw from Emmarentia so I told myself it's not very often that an artist of Elton's caliber performs in my back yard so even though the tickets cost R510 pp I didn't wanna miss this opportunity. The performance was nothing spectacular and I have to admit that I actually enjoyed the experience of being around such well mannered people who were out to have fun more than being able to see Elton John. Everybody sat on their camp chairs and blankets, even during the concert thus giving everybody who was there the opportunity to see Elton on stage. If I was not South African, I would go home on thinking this country has the friendliest people in the world. It's been a while since I have been in a set up like that and people were polite and considerate.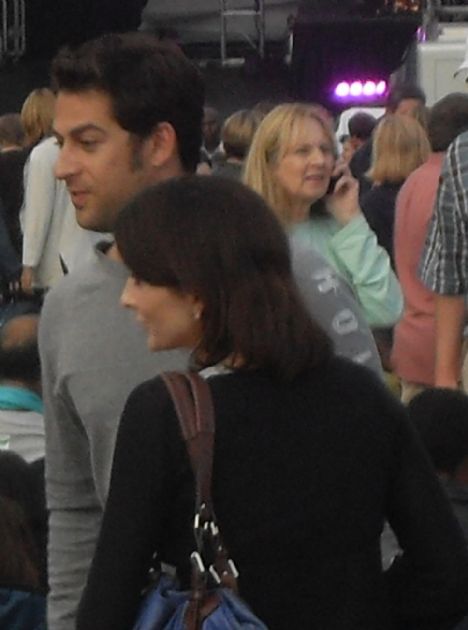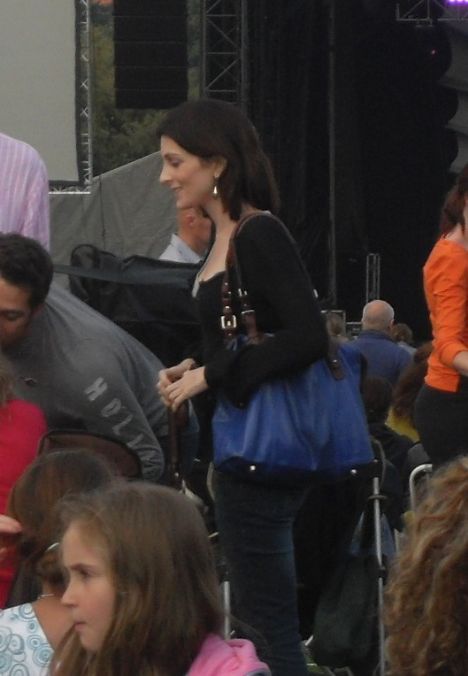 We were sitting couple of rows from
Emmanuel Castis
and
Louise Carver
. This is strange because just last year in Dec, I was flying from Capetown to Jhb and while sitting in one of those buses that take you from the boarding gates to the plane I ended up sharing a seat with Louise and Emmanuel was standing next to us. When we got into the flight they were sitting about 4 rows from us, weirdly when we got to OR Tambo and we were standing at the parking meter on the Phase 3 parking lot, they came and stood behind us. There are like 4 or more other parking lots. As they drove off in Louise's Renault Megane (I know it's hers and not Emanuel's because it had her name on the side), I laughed and said to my brother; "Do you know how much I love that girl" He didn't get what I was on about because he is into Akon and Jay Z. This is worth mentioning because I'm a huge Louise Carver fan. I have 2 of her cds and "Saved by the Moonlight" is my favourite SA albumn of 2009. I have been to her concert at the Blue Room in Sandton and always find her a pleasure to watch perform live. Now again I found myself sitting that close to her but my pride would not allow me to say to her… I looooooove your music.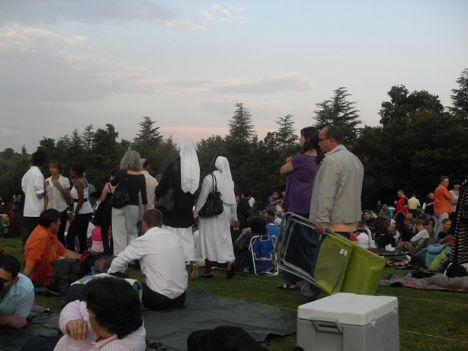 The concert was a nice and probably Elton's fans appreciated it more than I did, pity my most memorable moments of the experience had nothing to do with Elton