Results Of Slap-on-the wrist Justice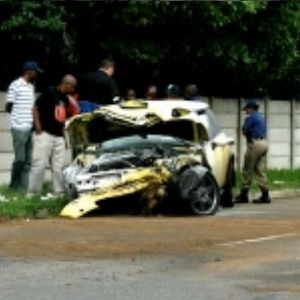 I have just been told that my driver's license case is still not sorted. I have been having problems with getting a new driver's licence for almost 2 years now. I'm a bit peeved at how some of SA schlebs getaway with atrocious road crimes and still retain their licenses while I can't even get a new license because someone at the traffic department screwed up when sorting out my license application
You all have probably heard that poster boy for slap on the wrist justice Mandoza crashed his Mini Cooper (or was it a friend's) in Weltevreden Park. This happened 2 weeks before the anniversary of an accident involving the kwaito Star which left two families in mourning. What disturbs me about such incidents, regardless of who commits these sad acts, is that it's not only about those people in the road that such incidents affect; it's families as well. The two occupants of the Jetta, colleagues Felix Thebe and Charles Shabalala, who died at the scene when Mandoza crashed his Chrysler SRT were not just names but people who had families.
My gripe with all this is why was Mandoza's licence not revoked or at least suspended for a year? He was found guilty of culpable homicide at Roodepoort magistrate Court and he was given a prison sentence of 3 years and nine months, suspended for 5 years. Since he admitted that he was drving at high speed when he crashed into the Jetta, he was ordered to reimburse the families of the deceased for all costs incurred because of the accident. I wonder whats the going rate for reckless driving and murder these days… how much did this little 'mishap' cost Mr Tshabalala?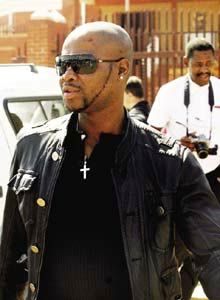 Imagine how the families of his late victims must have felt when they heard that "The Godoba One" has crashed another vehicle on our roads. Yes no-one was hurt in this incident except the poor palm tree he slammed into but this in my view is a slap on everybody who supported him the first time's faces. It also amazes me that no-one has raised this issue. When I first heard about this Mini Cooper accident it was on etv news. The story wasn't even given 2 min airplay. Road users might be just numbers to ignorant drivers but every single fatal accident on the road has ripple effects. It's more than just the life of the road user that is affected. These people are someone's child, brother, sister, father etc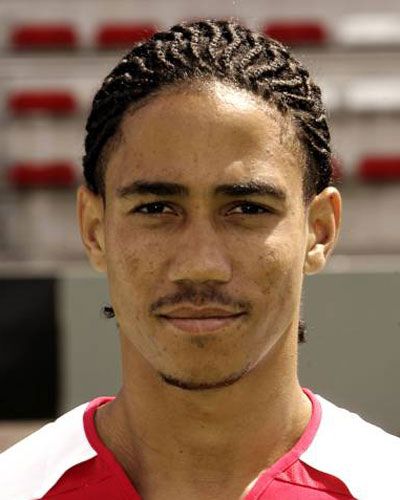 While on the issue of slap on the wrist justice, soccer star Steven Pienaar was charged with drunken driving recently. Everyone is entitled to their day in court to plead their case but in this situation where the accused is a public figure perception far outways the might of the law. It irks me that I have to deal with endless delays and runabouts for me to sort out my license and these schlebs are driving around recklessly and allegedly drunk. If I screw up on the road I risk having my license suspended or revoked completely but for some (just by virtue of being celebs) the law is different. They are given community service punishments and let off without any retribution.

Mandoza obviously doesn't wake up in the morning and plan to crash a car but our law enforcement needs to send a clear and reassuring message to road users that reckless drivers will not be allowed on our roads. You crash once- it's an accident, you do it the second time - then something is wrong with your driving. From now on should Mandoza be involved in any collision that may involve any loss of life, the state should carry the responsibility if he still allowed to be on our roads.