South Africa's Worn-Out Soap Opera Characters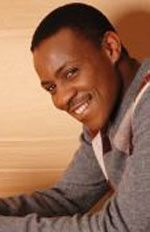 Like that pair of shoes or that sweater in your closet that you love so much and still insist on wearing even though it's clear that it has long passed it's hey days, I have noticed that some characters are just useless and I often wonder why the writers in this soapies have kept them this long.
Fact is; in a soap with a cast of more than 10 you can't really ran all characters' storylines at once but even with that as an excuse this characters just don't have any substance anymore. These soapies can very well do without them.
There are instances where these characters are the focus of the plot yet even then they just aren't worth watching. How often do you find yourself rolling your eyes once a certain character appears on a screen?
Generations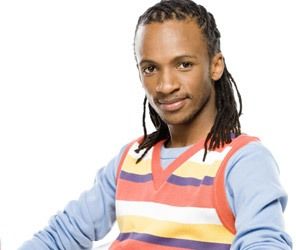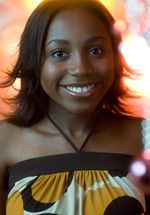 I'm not trying to pick on Ajax but damn... this character is boring. At this rate it's clear that it can never get out of this rut. Oh and lest I forget his brother Zamani. Honestly will someone save Generations from this two.
These Yotv kids should never have been on this show, period. Boy was I happy to see that Selae off the show. These 3 together were just a train smash waiting to happen from the word go. Neither one of the boys had any chemistry with Selae's character.
The story seemed forced and lacking in substance. Yes there are couples out there that one might deem incompatible but this was just … arghh… (for lack of a better word to describe that tragedy). Selae is gone and I think the boys have overstayed their welcome too.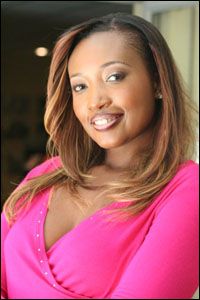 Oh Queen, Queen , Queen… there was a time when Queen was the spark in Generations. These days she just seems like she is trying too hard and failing dismally. Has this character passed it's sell-by date.
Honestly, the quirky humour that Queen brought to the sometimes dull world of Generations has deflated. Her "supposedly" funny antics are now just irritating and too childish for someone her age.
She has been relegated to being a dumb blabber mouth... sad. It was cute 8 years ago when a woman of her age had no life and nothing to do but meddle in other people's lives but now it's just pathetic.
Sophie Ndaba is still adorable but sadly Queen just needs a break. I think it's time the writers found a new angle to take Queen on or send her to London like all ill-fated Generations characters
While on Generations... Gladys, I'm watching you. They better have something up their sleeves about this character or she must go. Generations has enough "scene fillers" as it is. I don't think they need anymore pointless characters.
Rhythm City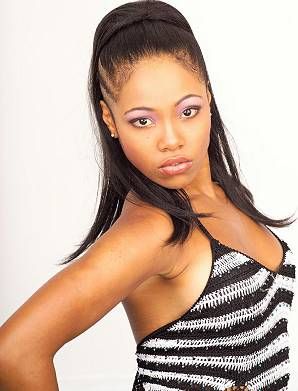 Why Pam Andrews was hired to be on Rhythm City, still beats me. From day one it's been clear that Gail serves no purpose in the storyline of the show. Even when they brought her brother and she had a focal story in the plot she just wasn't cracking.
I'm still perplexed that they have kept her this long. The romance between her and Sbu didn't work nor has inclusion in the Vilakazi family business really made any impact on her stance on the show.
At first I thought Pam was brought into Rhythm City to lure young viewers but let's face it, Pam is no Khanyi (not that she hasn't tried to be) and no-one really cares about whether she is there or not. Trust me if she were to be fired from the show, no-one would miss her.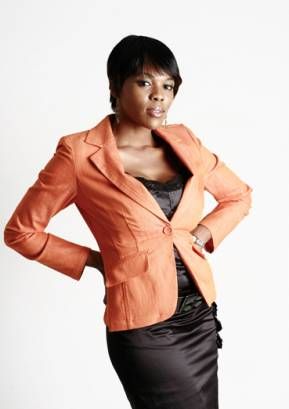 I love KB, the singer, I am not too crazy about the actress. Sadly she has fallen into the abyss of redundancy. Recently the Lu character on RC is such a total bore. Gone are the days when she would go toe-to-toe with Lucia Mthiyane's character. As to whether KB can really act, the jury is still out on that but thus far …. Yawnnnnnnnnn!!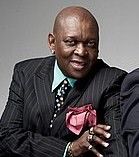 I will admit, like with Generations, I don't watch much of Isidingo. On the few occasions that I have watched the show, I found watching Georgie Zamdela was like watching Dingaan Thobela's last professional boxing match.
The man has lost his steam and yet someone at Horizon Deep still think he has it. The character is just monotonous and it's not going anywhere. Sometimes it seems like they are trying too hard to include him in the storylines and it just doesn't work.
So is he a thug or not? perhaps a businessman, a politician or a shrewd con-artist? Is he Barker Heins' friend or nemesis? Does he ever get some, are he and Slu friends, lovers, or boss and employee? I'm confused. What is Georgie's role in this soapie exactly? Someone enlighten me.
For the love of all that's good and precious about this industry and the future of our soapies maybe this guys should take a bow while we still care :)
ps: I only mentions characters from these 3 soapies because they are the most watched and talked about. Feel free to add your views on characters from the soapies I didnt mention