Yes I'm A Taylor Swift Fan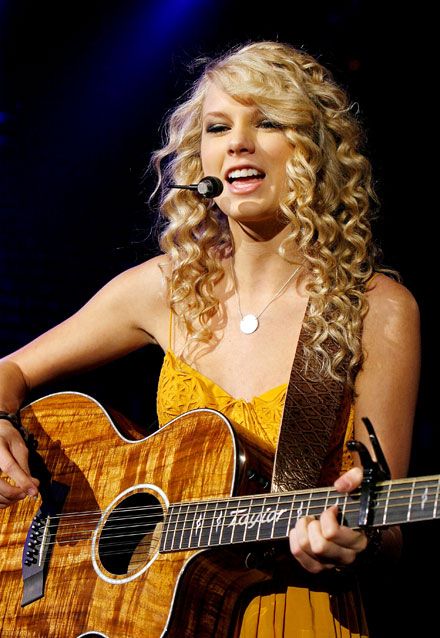 I have a confession to make; I'm a 25 year old and I'm huge Taylor Swift fan. There I said :). Imagine my excitement when I turned on the tv yesterday and saw her on Oprah. The girl is only 20 years old and she is a multi-award winner, best selling solo artist and she's cute.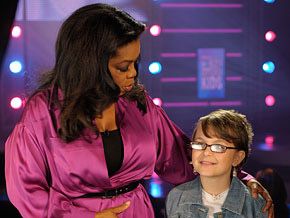 She is such a powerhouse and yet she's only been a formidable player in the music industry only since 2006 after the release of "Tim Mcgraw". One quality that makes me love her this much is her girl next door relateable attitude. The girl is no diva like Mariah Carey (in all fairness I haven't met her so I only go with what I read and see on tv).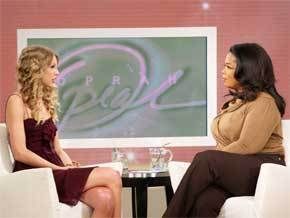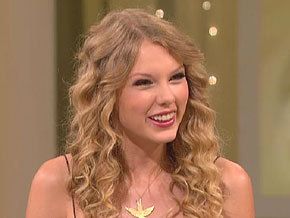 I fell in love with Taylor when I first heard " teardrops on my guitar". I had seen her on Forbes' Rich list or something like that on the E! channel but never really paid any attention to her. To me she was like any of these other manufactured Disney products like Miley Cyrus, Selena Gomez and The Jonas Bros. Boy, was I wrong. This girl is an ARTIST. She writes her own songs and is an awesome live performer.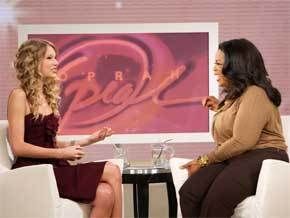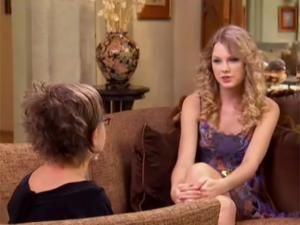 With lyrics like:
"Drew walks by me,
cant he tell that I cant breathe?,
there he goes, so perfectly
the kind of flawless I wish I could be"
"He's the reason for the teardrops on my guitar
The only thing that keeps me wishing on a wishing star
He's the song in the car I keep singing don't know why I do"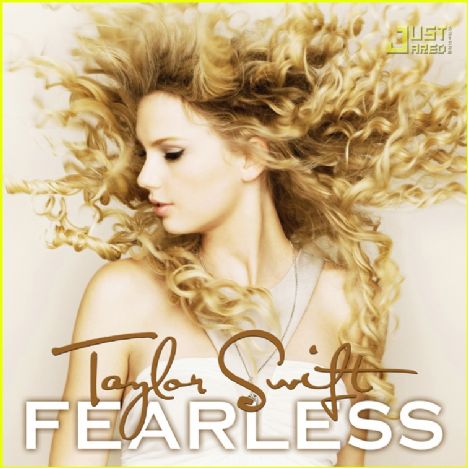 "I got tired of waiting.
Wondering if you were ever coming around.
My faith in you was fading-
When I met you on the outskirts of town.
And I said...
Romeo save me, I've been feeling so alone.
I keep waiting, for you but you never come.
Is this in my head, I don't know what to think-
He knelt to the ground and pulled out a ring and said..."
These lyrics are simple and unexaggerated unlike in most popular songs. How could anyone go wrong with that formula? They are simple and a true to the emotions of the song. She's still young and yet not cheesy, that's the feeling you get when listening to her songs. you can tell that with age she'll grow to be a great songwriter.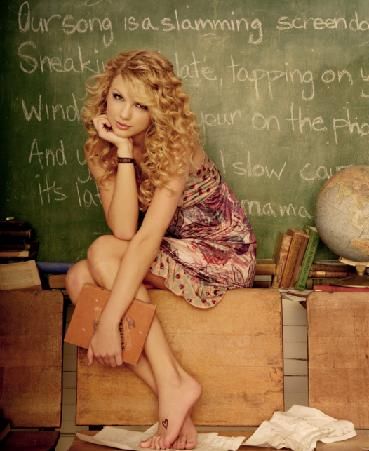 Dubbed as the fresh talent of country music, which I think is an understatement since the girl slides effortlessly up the mainstream pop charts just as easily as she does in country music charts- a fit many world renowned artists have struggled for years to achieve and very few have managed to.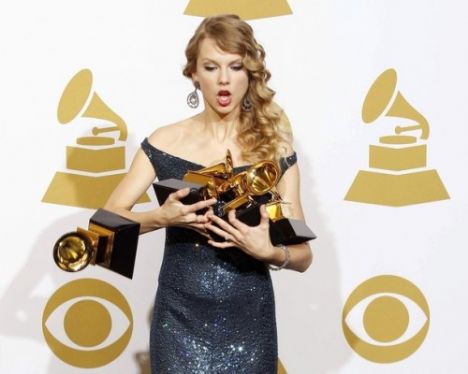 She's not the new Faith Hill or Shania Twain, she is Taylor Swift and is on a league of her own. She has brought young music lovers back into country music and has made it cool again without diluting its unique story telling essence. I love country music because each song is like a poem, it tells a story.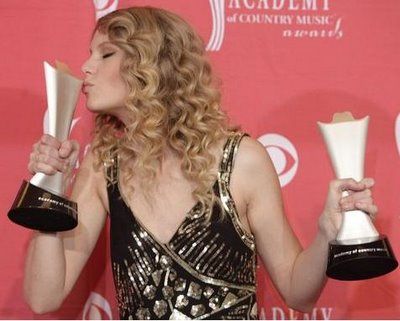 With 6 American Music Awards, 6 Country Music Association Awards, now 4 Grammys and still counting… this sweet faced well-mannered singing sensation has a bright future ahead of her. Even obnoxious dumba$$ lunatics like Kanye West can't dim this brightly shining star
Did I mention she's a stunner..... cuuuuute *wink*