Class Act: The Comedy Episode
Saturday I headed back to Sasana Studios for another live shoot of Class Act. Have to admit after last week's article I was looking forward to seeing how I would be received when I get there. I was very impressed about just how professional the team is. You guys know that I tell it like it is without trying to destroy anybody. Sometimes one needs to point out some flaws so they can be improved upon and I have to say the boys did actually take what I had soy to heart. I'm a bit worried that since last week, I'm getting constructed answers from the boys. Problem is; I am not a journalist. I am more of a commentator so when I interview someone and they talk to me like they talking to Debra Patta, I get irked. I wanna talk to you and get a sense of who you are as a person and when you start getting all guarded on me, I have nothing to work with.
The theme for the episode was Comedy and the guys failed dismally to deliver. Surprisingly, Thabo, whom I thought would actually do well as a comedian didn't really bring anything to the plate. His performance was uninspired and somewhat amateurish. For a COMEDY episode the show lacked the chuckles and when they did occur thanks to Kenny, they fell flat because the audience wasn't on engaged. Kenny should interact more with the audience. The guy is funny and knows how to deal with people AND the people love him. Instead of having the floor manager going on and on prior to the shoot, why not have Kenny engage with the audience. That way when the show goes live he would be more relaxed and would have some connection with the audience. I'm not really familiar with
Kagiso Lediga
's work post
Pure Monate Show
and as a guest judge didn't think he brought anything worth mentioning to the show. Someone like
David Kau
or
Meren Reddy
would have done a much better job. Truth be told I am not really a big fan of comedy BUT humour is humour. Whether you like comedy or not if someone is funny they will make you laugh.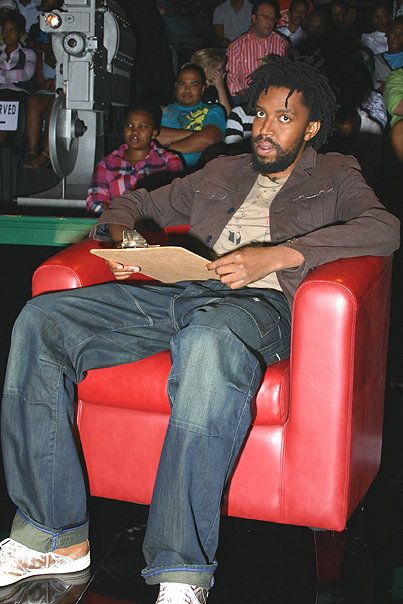 I wasn't really that impressed with this episode. It definitely lacked the excitement of the "cool" episode. Though there was some improvement on the boys' performances most of them just gave flat, uninspired and boring performances. One thing for sure, most of these guys cannot do comedy. I know a good actor needs to be versatile but sometimes an actor can only excel in one genre and if that's the case they should know their limitations. I'm saying this because,
Greg
,
Yonda
,
Sdumo
and
Muzi
gave nice performances but they were just not funny. I love Sdumo's intensity. Pretty boy Yonda surprised me with his performance. I really think it was excellent but just not holler-out-loud-slap-your-knee funny. However, it worked for me. He is a definite romantic lead. I loved how his performance left the judges divided in their opinion. Now that's what I want to see; variations in comments from the judges.
Muzi
, disappointed me a bit. I didn't think he was bad but I felt he was holding back. It's clear that the brother has the makings of a leading man but when you are an actor and you hold back it always comes across as arrogance. get down and dirty bro. I totally agreed with the judges on this one. Muzi has a lot going on for him and I wish he won't lose sight of the bigger picture and get caught up in the hype. To say anyone has this in the bag would be a huge mistake and Danny proved that to me. He just came out of nowhere and stole the show while Muzi, the show's favourite to win, withered in the dust. Even
Malusi
"sparkled", his scene was so cute though childish.
Gregg
stepped up his game but failed to impress the judges. The competition is on, I love it!!!
The judges on the hand surprised me. One thing that bothered me on the COOL episode was just how the judges seemed like they were all trying to assume roles. It came across as if they all wanted to be "simon cowell" thus taking the focus away from what they had to say. On this episode though, they have upped their game. The criticism and praise felt natural and honest. I agreed with some of their comments, actually most of them, and even when I didn't agree I could understand where their views were coming from because they were candid and not trying too hard to be "THE JUDGES".
Tendeka
ditched that condescending tone in his comments and was on point; Rapulana stopped agreeing and reiterating the other judges' comments and finally used his own thoughts. I finally got to understand what he brings to the panel; that made the show authentic in a way. My only concern, is the guest judges. The show ought to be careful about the selection of guest judges. Kagiso might work as a stand-up comedian but I don't think he was a good choice for a show like Class Act.
Some of the people I talked to who watched the show complained that the script was lame. I do not agree. I actually thought the script from the "cool" episode was cheesy but on this episode I think the script worked. I would think the idea was to give the actors a chance to ACT and not have the other stuff in the scene get in a way of that. It's tough writting scripts for comedy because the actor has to take that line, that you as a script writter think its funny, and deliver it in a way that it does it justice. Often that doesn't work. If Danny could deliver a sterling performance then there is no ground to blame the script for the actors' performances. If you watched the show you would have seen how he nailed the part with that very script!
Class Act of the Week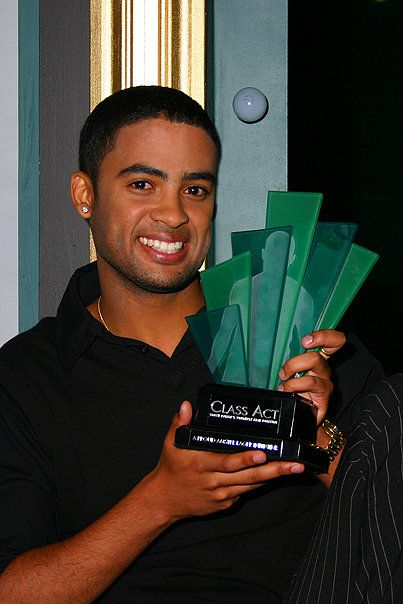 Danny Danny Danny… I was shocked by
Danny
on this episode, in a good way. Clearly someone took the advice and criticism seriously and worked on his flaws. From the moment they showed Danny's scene it was very clear that he was going to be the week's best performer and I totally concur. I loved his comedic timing and the way he allowed the character to drive the scene. Danny is not the most articulate of people, sometimes I can't even hear what he is saying but in his scene he gooi'ed a good one. You could see that he thought about the scene and understood what it required. The only bad thing about his scene was Tumisho Masha's unconvincing performance. Yes, I am saying that Danny upstaged Tumisho. It came as no surprise that Danny would win the
Class Act Of The Week
trophy because he was outright the best comedian of the week.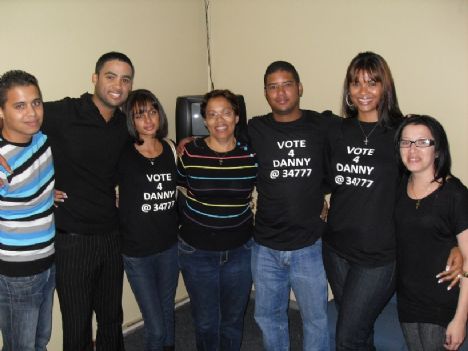 Sad goodbye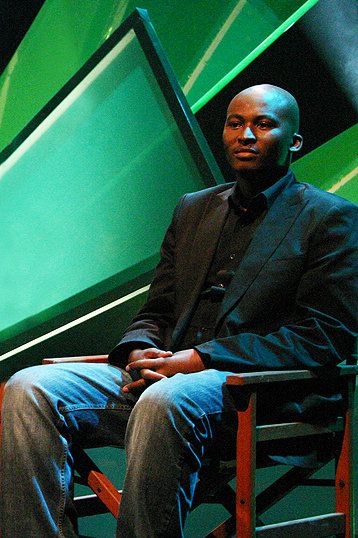 Sadly
Lungelo
, Mr Nice Guy, was eliminated. I didn't really expect him to be voted out so early in the game nor do I think he should have been. For me he was one of the guys that showed potential for growth. There is no denying that Lungelo was appreciative of the opportunity that he got. What a nice humble guy… I wish him all the best in all his future endeavours. We have very few guys like him in this industry and I hope he doesn't throw in the towel. Humility is the greatest gift one can possess. Happy to have gotten the chance to know you brother.
What the hell was that?
Who came up with idea that the judges should reveal the name of the guy going home each episode? That was a bad idea. There was no suspense in the moment hence the audience's reaction was lukewarm. The segment would work better if the presenter does it. Think about it; coming out and just saying it like that just kills the moment. Let the boys sweat a bit up there, we love that. Instead of just saying the name of who goes why not build up the suspense by saying who stays first and next time when everybody expects you to start with who stays you surprise them by naming who goes first. That would certainly bring some oomph to the segment.
PS...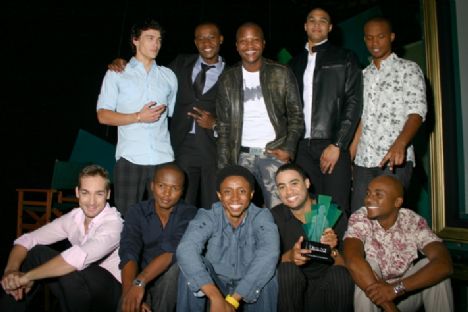 Glad the boys listened about the dress code. They ditched the suits that clearly weren't working and put some colour on that stage. The set is beautiful and the black suits were just making them look dull. I hope they dont take too far though. I love how some of the guys wore neutral colours. Malusi looked great. I am not a huge fan of black but Danny took the advice and left the white shoes at home. He looked like a grown man unlike last week's shocking ensemble. Funny enough, Muzi decided to go conservative and wore black. Surprising since he was Mr Bright colours last week, then again he probably knew the other boys would change their look after my 'not so nice' comments about their dress code. Clever guy, now you stand out again as the only guy with a suit on stage. Muzi bro you already pulling PR moves, nice one.
Next week: I will try and get an interview with Tendeka. I honestly can not read him and I'm pretty much good at that so I'm a little concerned. I will also try and get a more detailed "chat" with Kenny, thats if I can get him for just 5 min :)