Class Act: The Heist Flick Episode
Finally some ACTING. Not to say that in the previous episodes the guys weren't acting but I just didn't think the material they were dealing with was challenging enough. On this episode though, the actors were separated from the wannabes. The guys have really been listening to the advice and criticism and are finally putting their best foot forward. For the past two weeks Muzi was the only one who looked set to win this. If this episode is any indication of what to come, some of the guys will be giving him a run for his money.
Sdumo

(Class Act Of The Week)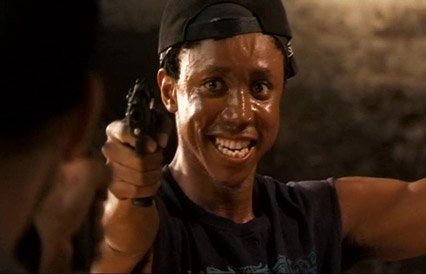 Sdumo's theatre experience came through in his performance this week. What I love about his performance is that he doesn't just deliver lines but he listens as well. That is very important as it enables you to understand what the scene requires from your performance. Unfortunately his acting sometimes makes me think he was trained by the late Gibson Kente, I respect the man but damn he messed up a lot of Msanzi's actors. The problem with most theatre trained actors (esp Mr Kente's ex students) is that they struggle to separate the two mediums in their performances. Sdumo is clearly a stage actor and though his acting is good you can see the exaggerated facial expressions and body language when he acts. They might work on stage but on camera they are a distraction and they just look cartoonish.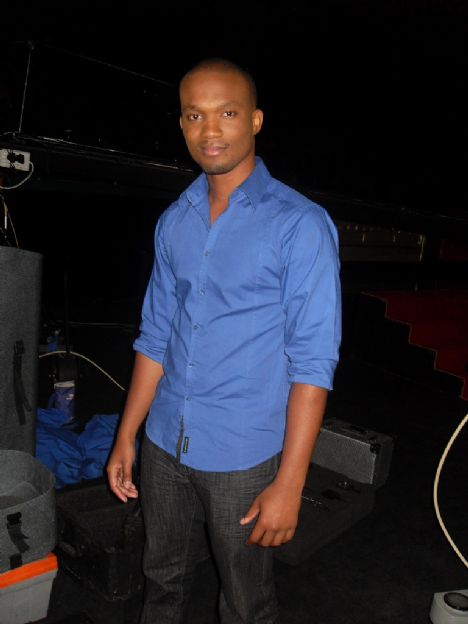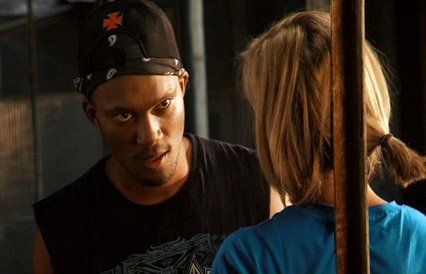 I am so glad that the guys took my advice and ditched the suits. Turns out there are some hotties in this show. Take Yonda for example; I don't see any Oscars or a Safta in his immediate future even if he wins this but he continues to surprise me every week by upping his performance. The reality is that this is a business and like any other business investors want to invest their money on productions that have bankable stars and with that smile I am certain he won't be short of fans. Yonda would be a perfect candidate for franchise features. I can easily see him doing a string of hit movies and having loyal fans no-matter how good or bad his productions are. His looks alone could get him tv commercial today and he can easily become a brand ambassador for any product. Though I would not encourage voting for someone based only on his looks, I have confidence in Yonda being more than just a pretty boy. Given some experience he has the potential to be force to be reckoned with in this industry PLUS I am just tired of Trevor Noah. This industry needs a new good looking brother!.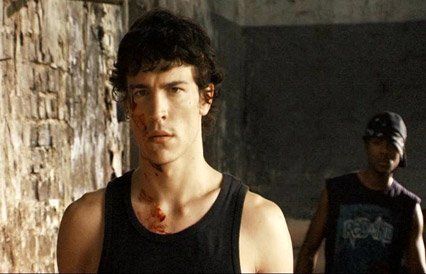 Steve is not that good of an actor but he is a reliable performer. You can see in his scenes that he tries to give all he can but unfortunately falls short. I have spoken to all this guys and he is the only one that I have never really had a conversation with. Everything about him is a bit of a mystery really. If you sat across the room from him you would not even notice that he is there but as soon as you see him on screen he definitely catches your attention. The camera loves him and he looks great on screen but beyond that there isn't really much I can say about him.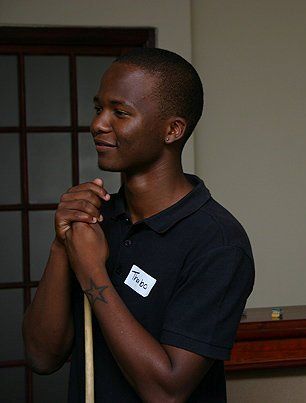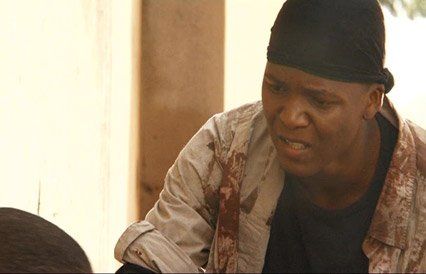 He surprised me with his good performance and I was rooting for him because with Vaughn gone he was the underdog until his comment later on the show. He is a bit reserved and way too serious (guess it's the law student thing) however this is a competition and to me he comes across as someone who could not be bothered about winning this or not. Unlike with the other guys I am not getting the same fire and drive from him. The comment he made about LAW being the no1 thing for him disappointed me. Would you enter a soccer reality show, tell soccer fans that ACTING is your first love and still expect them to vote for you? That was not a smart thing to say. I love this industry and was a bit insulted by that. There are plenty of guys who love this industry, who auditioned and didn't get the chance to sit on that stage. The least you can do is pretend that you give a damn about this industry and it's not just your pit stop along the way to becoming advocate Thabo.
Sad Goodbye

Vaughn
was voted out and I really felt sad for him because he was very passionate about the show and winning. He was trying and even when he kept getting bad reviews from the judges he still took it in his strides and put in more effort. His performance on this episode wasn't that great but it was an improvement from the previous episode. Vaughn's departure didn't sit well with me. Someone who clearly wanted to be an actor and not a celeb was voted out and now one of this guys who might not even care about this industry might end up winning. If I am gonna spend my money voting for any of these guys, it has to be someone who wants this more than anything else in the world. I wouldn't want to deprive someone who could bring some "freshness" into this industry an opportunity to win this by voting for someone with no passion for this business. You want whoever wins this to build a career and not just fade away after a year. The only person who can do that is the guy who wants this more than any of the other guys. Come on now Mzansi, we have enough talentless celebs calling themselves actors as it is please vote for an ACTOR and not some boring wannabe celeb.
PS: So far Muzi, Gregg, Yonda, Sdumo and Danny are on my top 5. Not just for their acting but for being all round possible "Leading Men"