Too Much Of Yvonne Chaka Chaka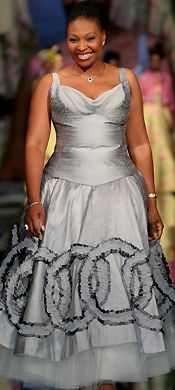 Once revered and honoured as a classy musical icon of this nation and continent, a true gem from Africa to the world. Hers is a career that has seen her cheered on by Presidents, Kings and Queens. She is a true daughter of the motherland in deed with a talent that has drawn attention to this land.
There is no debating the fact that Yvonne Chaka Chaka, has stood the test of time and will forever be known affectionately as The Princess of Africa; a title well befitting this icon, mother and business woman.
Sadly this iconic figure has slowly fallen in to the lures of the glittering lights. The once legendary musician of this nation has now become a random celeb.
Understandably, Yvonne needs to keep her name out there as we as Africans tend to forget our heroes and heroines and only hounor them when they are dead BUT her latest antics have done nothing but taint her once squeaky clean image.
Timeless African beauty and she looks better with age
At least in my opinion, her need to stay in the public domain has come at a price and I fear that if she continues to follow this route her legacy will be destroyed.
To be honest even as I write this and try to reminisce about the memories I have of Yvonne while growing up I cannot help but think of her recent stunt at the Saftas or the way she behaved on Jam Sandwich.
I have not lost respect for the lady, well at least not yet but I feel that her being everywhere is fast becoming a bad stroke on the beautiful canvas that is her career. She is The Princess Of Africa, what is she doing being booed for acting all motherly at the SAFTAs?
Yes, she was probably invited to hand out an award NOT to sing and act like Mary Poppins.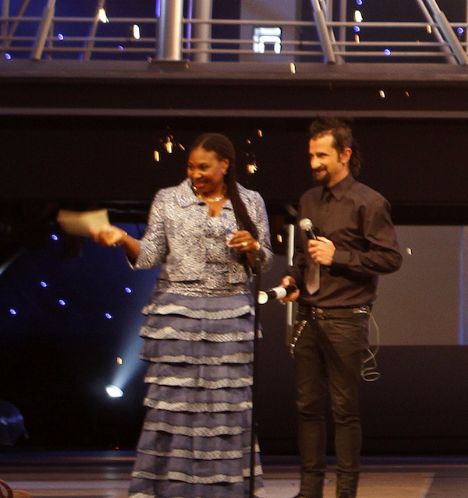 at the Saftas this year when she got jeered
I wrote about overexposure on the Bonang article and though some of you may disagree with me but I think it can be bad for one's career just as much as it can boost your profile. I used to love and respect Yvonne so much but now that I am seeing her at almost every event and now see her pulling diva tantrums on reality shows, that admiration is fading.
You don't see mamaAbigail Kubheka (love love love her by the way) at the J&B met or some teenage celebrity's bash. You don't see Mara Louw trying to hog the spotlight from kids at awards show.
You are a legend, Yvonne and will remain as such for years and years you don't need to be seen everywhere for us to know who you are. It's ok to say NO when these kids invite you to their "bashes". Now we seeing a side of you that we would rather have preferred not to see.
The illusion that legends have no flaws is what keeps their names intact and untainted when they go down in the history books. Now silly incidents like at the Saftas and what happened on that Jam Sandwhich show have mottled your beautiful and clean image.
most likely singing that Tann Tana song in Kenya
Please mamaYvonne Chaka Chaka protect your image. Take notes from DIVAs like Sibongile Khumalo, Dorothy Masuka etc. Engage with the kids, yes that's important but draw the line somewhere.
You are a DIVA in a true sense of the word and we don't want to see you owning that title in a negative connotation it sometimes carries. Be selective about the events you get involved with and attend. On a more vital note, watch what you say especially when you are in front of camera.
We don't want you to be sharing Shwashwi column with the likes of Chomee and Kelly Khumalo. Legends belong in the history books and not the tabloids.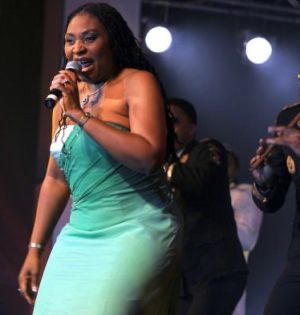 She is probably singing it again ... tana kuche ma tralalalalala
BTW, it's time to give that TANA KUCHEMA (whatever it says) song a rest