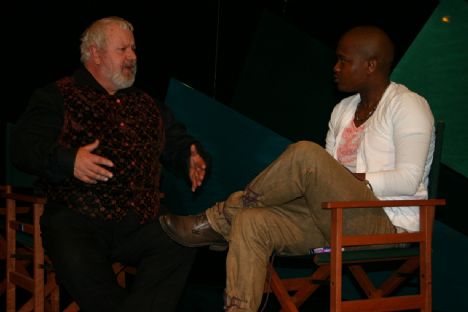 Composer
Carl Philipp Emanuel Bach
once said
"According to my principles, every master has his true and certain value. Praise and criticism cannot change any of that. Only the work itself praises and criticizes the master, and therefore I leave to everyone his own value."
I found myself thinking about this quote after talking to Barry Ronge. The man is a revered columnist, radio presenter, movie critic and an all round go-to-guy when you want to hear an uncensored opinion on any television or big screen project.
When I got the confirmation that I was going to get an opportunity to sit down with Barry I was very excited. Unfortunately that excitement quickly turned into panic and nervousness when I shared this news with everybody who cared to listen. They painted a rather cold portrait of the man. I heard words like "he is a neat freak", "he will cut you into pieces" and many more negative labels given to him by people who most likely have never met him. Naturally, I found myself facing a daunting prospect of trying to find a way to look more professional and conduct the "interview" with more seriousness.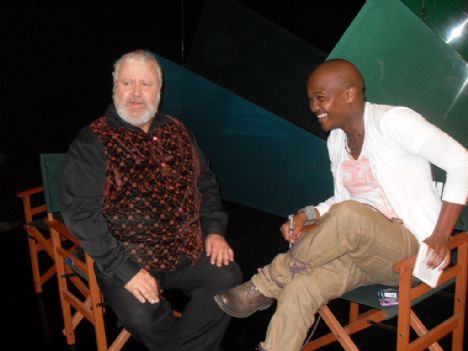 Before leaving my house a thought came to mind when I was trying to figure out what to wear and what to say to him. I remembered how I came to a decision to stop hiding under the cloak of anonymity and use my real name for my articles. I chose to do that because I believed I had something unique that I was doing. I chose a unique style to approach my interviews and that has become my signature style. Upon thinking this I decided to just be myself when I meet Barry. I told myself that I will wear whatever I want and do the interview my way.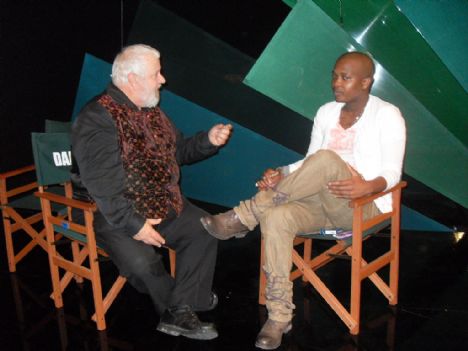 Barry was on the set of
Class Act
as a guest judge and after the show he and I sat down to have a chat. A minute into our conversation I was already seeing a totally different person from this supposedly cold human being he's been painted to be. Like many well known personalities that I have met he turned out to be just a regular man who just happens to have opinions that people find thought provoking. He did not try and make me feel like I was on a hot seat and that in turn made me free to look beyond the name Barry Ronge. In doing that I found a man who takes what he does very seriously and has strong opinions on how our entertainment industry can better itself.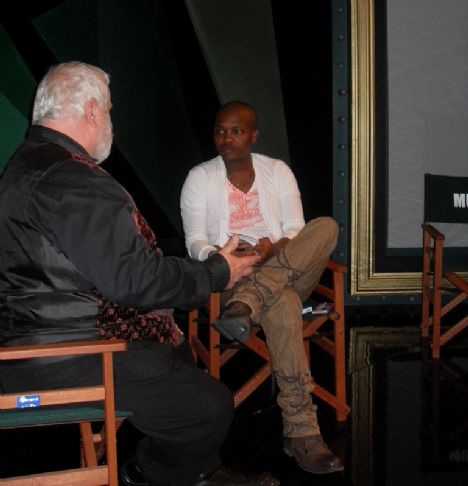 I asked him about his thoughts on the direction that SA movie industry is heading towards and surprisingly he was very enthusiastic and positive about the sudden new developments in our industry. He felt that giving the right platform to be recognized our film industry has the potential to be on par with Hollywood and Bollywood. He believes that if we as a society supported our artists and if our film makers went beyond rehashing the doom and gloom stories of our past we could produce action blockbusters. Wait, Barry Ronge thinks we should have "blockbuster" action movies in Mzansi? I thought the man would be telling me about the artsy films that have more thought provoking plots like the Merchant-Ivory films of yesteryear Hollywood. So the man does enjoy a bit of "kick-ass" action.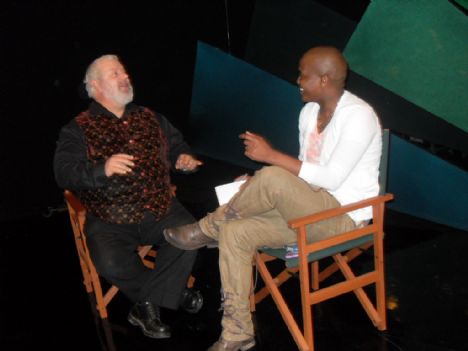 I proceeded to ask him about a very controversial issue in the industry;
Should international stars be playing roles like that of Mandela instead of South African actors?
Of course I asked this hoping that he would share the same sentiments I had when the Winnie movie hoohah started. Much to my surprise he totally agreed with what I had said before that movies are about making money. However he went as far as to clarify that good story telling should never be compromise in the name of box office numbers. He believes that having people like Morgan Freeman and Jeniffer Hudson playing our heroes will give our stories a broader audience on a global scale.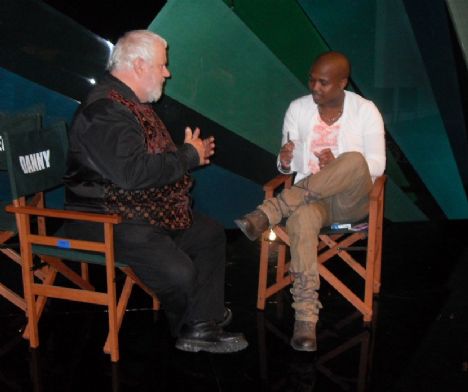 After my chat with Barry which took longer than I had thought it would, I learnt that however clichéd some sayings are, one should never take them lightly as your ignorance to them might lead you to miss an opportunity to get to know people because your views of them are clouded by misconceptions. That saying in this case is "never judge a book by its cover". You would think that after interviewing all this people I would have learnt that by now… well no education is ever wasted on an open minded person so no-matter how many times I get surprised by people it will be a lesson for me each time like I am experiencing it for the first time.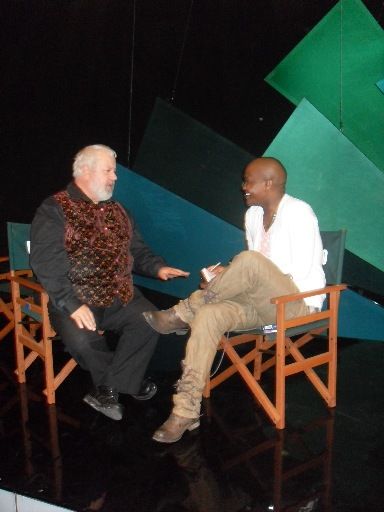 Barry Ronge
, the stern & abrasive critic we have come to love and hate over the years is just a big cub with a rather shy demeanor and a library of knowledge when it comes to this industry. It was a priviledge for me to get the opportunity to pique this great man's mind. As Harry S. Truman puts it; "Art is parasitic on life, just as criticism is parasitic on art." So next time you think Barry Ronge is just a hater remember those words.
Enjoy Your Weekend.