A Chat With Fana Mokoena (Actor)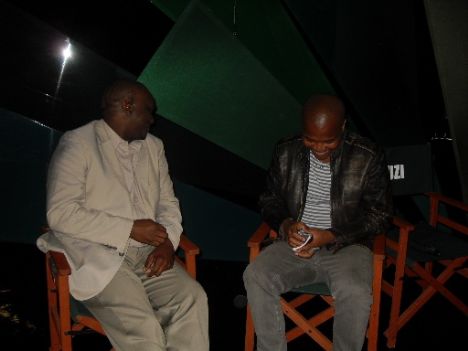 Firstly let me just say this: This is the most fun "interview" I have done since I started doing this. Fana is such a jovial man. I'm a child of the modern era but there is something about Fana that compels you to want to give him some respect when you talk to him. Boy was I in for a surprise. The minute he sat down he just let go.
I began by asking him about what he thought about
Class Act
. He told me that he liked the concept of the show and thinks that the boys have a lot of potential. He proceeded to tell me that during the week while he was conducting some workshops with the guys he noticed just how some of them were so committed and dedicated to gaining as much knowledge and experience from this show as they can. According to Fana, being a good actor is about being able to listen
.
"Listen to your director, listen to your co-actors and listen to your audience
" he said.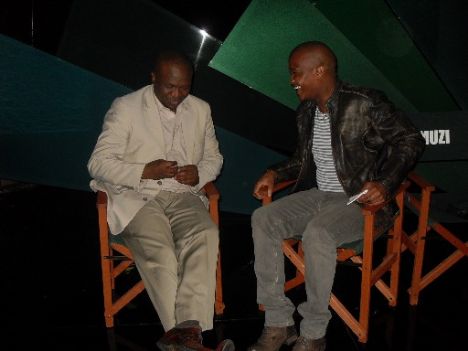 We continued to talk about the
Class Act
and what he thought of certain aspects of the show. What I gathered from his responses is that he believes in the vision of the show and what it represents in unearthing natural talent and exposing it to the industry.
Will you do another season of The Lab?
Do you like crazy characters?
"
I don't know. I guess in a way yes I do like them, They are challenging. You don't wanna play boring characters all the time. When you get a chance to play someone who takes you out of your comfort zone it's just fun. It's fun to go crazy
"
Why aren't you as popular as Rapulana is?
"
hehehe... well, Rapulana is a good looking guy"

he laughs.

"Seriously, he is a great actor and he has done some good work so the audience love him
."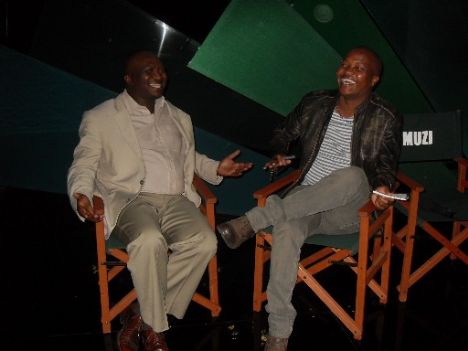 He continues to laugh as I am struggling to get past the fact that he is so comfortable in his own skin that he doesn't feel the need to be self-conscious about not being a pretty guy.
When you were called "the Dashing Dr" on Generations did you really believe it?
He bursts out laughing again "
Are you serious?
"
"yes I am… well that's what my reader wants to know.."
He continues to laugh then looks away for a sec, "
I used to laugh at that but I had fun
"
"So you didn't ... like errr... go home and stare at yourself in the mirror or something like that"
"
Hao, why would I want to do that? I know I am not DASHING
" grinning
At this point, I thought to myself that I might be making him uncomfortable. Yet when I looked at him he was beaming with a huge smile on his face. This seemingly stern man is actually just a sweet guy who is not afraid to poke fun at himself. How refreshing!!
Once Fana had found his composure from all that laughter I proceeded with TIMONE's questions.
"Ok maybe we can get serious, this questions are from my other reader Timone are a little bit more serious"
I said
"
Ok do this guys really ask such questions
?
" he asked smiling
"Yes. I don't actually like doing this Q&A kinda interviews but I was nervous having to talk to you and I thought having my readers be part of this would be fun
"
I said
How did you get your break into the industry?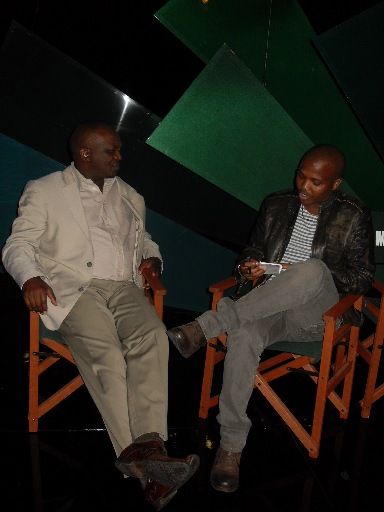 "
well it didn't just happen. I did theatre for a very long time until I got a role in a show called The Line. That was really when I started being a tv guy. My agent Monnyeen Lee was very helpful in getting me to a point where my name became known in the industry
"
That actually takes me to the next question, how long did it take for you to get noticed?
"
I didn't even notice that I was getting recognised. I guess you mean being famous… That's not why I do this. For me it's about doing something that fulfills you…
"
So are you telling me that job security doesn't bother you? I mean a lot of actors cant get sustainable incomes these days especially in SA.
"
well as an actor you want to work but for me it's about job satisfaction more than it is about security
"
What's your most favourite character you've had to play? Timone liked you as Jaws Bengu
"
Yeah that was a fun character to play. Generally I like playing characters and being in shows that mirror society. I like exploring the character and allow it to be what it is. Who is he as a child, an adult and etc.? you know... What is this character's story.
"
I thanked him for taking some time to talk to me. And it was very clear from the few minutes we shared together that he had as much fun doing this as I did. Fana is no Tumisho Masha and he knows that yet his jovial personality won him another fan in me. Even during the screening of the workshops he did with the guys prior to the Saturday night live broadcast, you could see that this is an actor who understands the craft of this art and even more endearing is his openness to share his knowledge and experience with others.
During our chat he told me just how we should blame the audience for not coming to the cinema and paying for our movies, we should instead strive to make better productions that would attract such audience. Not once did he revert to the common answer of blaming South Africans for being enthralled by Americans and only supporting that than their own. For that I applaud him and can only with others in the industry would share his sentiments.
A SPECIAL thanks to
Sponono
and
Timone
for submitting questions.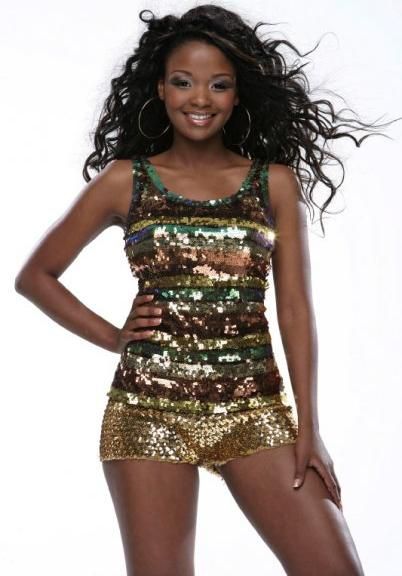 On Thursday I will be hanging out with
Nonhle Thema
so if there is anything specific you think I should find out about her please let me know
COMING SOON
A CHAT WITH Actress LERATO MVELASE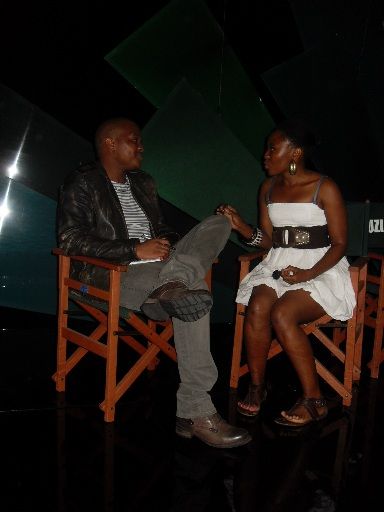 Thanks for the support guys!!!