A Chat With Terry Pheto (Actress)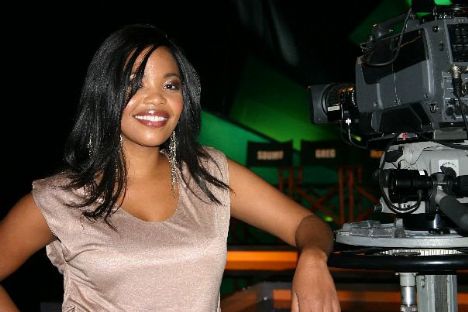 Last month I sat down with two of SA's most respected and revered personalities in our entertainment industry but nothing prepared me for the encounter I had last week with a certain black beauty. When I got confirmation that I will be having some time to chat to

Terry Pheto

I couldn't help but get a little excited. Strangely though when the moment arrived I found myself tongue tied and almost shaking not knowing what exactly was I going to talk to her about. Terry was in studio as a guest judge on the

Class Act: Film Noir episode

. After the show, as with other people in the show, I got an opportunity to sit with her on the set and just have a chat. There is something about beautiful black woman that gets me a little uneasy. I somehow have this bad habit of always expecting them to be superficial and self-absorbed so when Terry came to sit next to me and flashed me with that mesmerizing smile, I went BLANK.
To divert attention from my sudden loss of words I just told the photographer to take pictures and just sat there, mute like a love struck teenage boy. After the pictures were taken I asked her if there was any other place we could chat privately as the commotion in the studio was distracting. In truth, I just needed to delay the process so that I can get myself together. As we were about to leave the studio towards the dressing rooms, she stopped to chat to

Moonyeen Lee

. Unexpectedly Moonyeen thanked me for the article I wrote about her and told Terry how wonderful I am and that she should feel free to talk to me about anything. In that moment I felt like a weight was lifted from my shoulder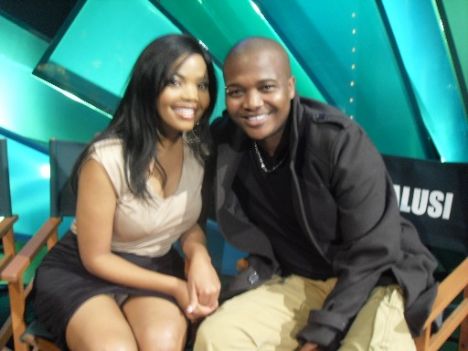 To say Terry is a star would be an understatement. The star of the Oscar winning movie Tsotsi is every bit the Cinderella the media has portrayed her to be and she wears it with such grace and poise. Did I just say POISE? Well that was blown out of the water when we got to the dressing room and she asked me if she can continue with her errands while we chat. There I was, alone in the dressing room with Terry Pheto and she is fiddling with her skirt and ruffling around her bag. I thought to myself "Is she gonna change while I am here?" As uncomfortable as I was I manned up and proceeded to talk her as she went about her business. Fortunately or rather unfortunately nothing came off BUT in that moment Terry went from being a STAR in my eyes to being a "girl next door".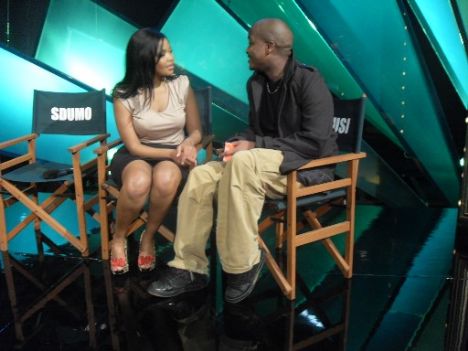 Terry has all the reasons to be a snooty celeb, hell she is an Oscar winning actress (well the movie was but you catch my drift). Strangely though, she is just a sweet and smart young woman who dreamed big and landed among the stars. While talking to her I felt like I was talking to a friend, just another one of my girl pals. When I asked her if she ever got concerned that everybody will always see her as the Tsotsi girl, she candidly told me that she doesn't have a problem with that. She is what she is because of the exposure she got from Tsotsi and she would never want to disregard that, she said. I thought that was so frank and honest. I wanted some dirt, I wanted her to reveal something about her that would debunk this perfection before my eyes but all I got was humility and a genuine sense of interest in other people. She is living her dream but from what I gathered she still hasn't lost the simple lessons of life. Be kind to others as you would want them to be to you.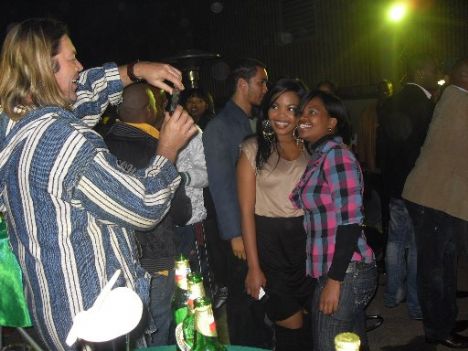 She told me that she has just finished a movie with John Kani. She couldn't stop singing everybody else's praises and as for the Class Act boys she believes that they all have something special that could take them far in this business. I put her on the spot and asked her if, as an actress who had to go through the hustle of getting noticed, she doesn't have some resentment towards the boys since whoever will win this is pretty much getting to take the short cut to the big leagues. She poignantly told me that she has no reason to be jealous or resentful. She said though it may take someone 10 years to break into this business and the other person just gets the job after 2 audition it doesn't mean the one who struggled to get the job should be resentful as talent and opportunity will yield results for people in different ways and time.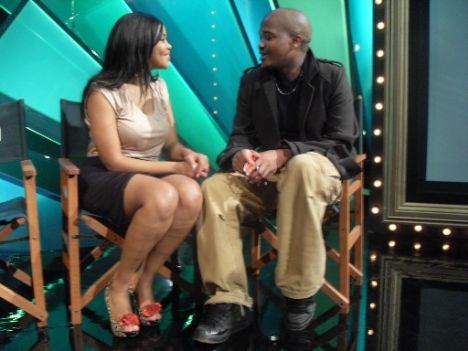 At the after party show, Terry was the Belle of the ball. Everybody wanted a picture with her and she gladly obliged with a smile. I stood there watching her, entranced by her beauty and taken by her sweet demeanour. At some point she muttered to someone that she needed to go get food, poor thing… she was clearly getting a bit overwhelmed or just hungry but she stood there and took pictures with everybody before she eventually excused herself and went to go get her WORS!! Now that's the epitome of a true down to earth star.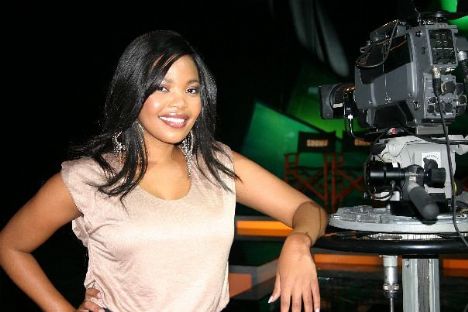 Hers is story that seems like a Hollywood fiction but Terry, at least to me, seems to have earned all the attention and praise she has gotten. A girl who seemingly came from nowhere and became an overnight star. What I didn't know is that she had done some theatre work prior to her found fame. Mzansi loves Terry Pheto. After this encounter it's clear to me that she's loved not only for her beauty but for the all-round beautiful person she is too. People like Terry make what I do such a pleasure. At times as much as one wants to find the flaws in people in the spotlight (flaws humanize us afterall) you can't help but feel relieved that some of them are just as sweet as they seem to be.