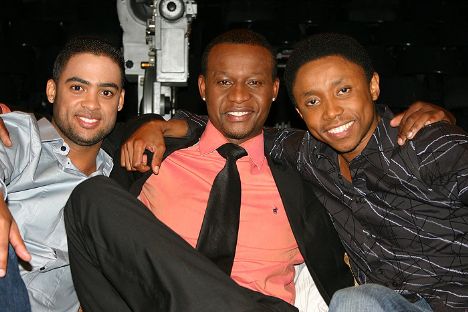 Sadly we had to bid Greg farewell on Saturday. I have to admit that took me by a surprise. Truth be told I actually expected Muzi to be voted out. The brotha hadn't been getting good comments on the web and as much as one cannot rely on a bunch of "haters" to make predictions it did however look like his journey was ending. When they got on that stage Muzi was visibly worried.
What an incredible journey this has been for Greg. To have made it this far against all the odds is worth noting. Gregg struggled to get votes all along but within the last few weeks had managed to win over some "black" votes.
When you log on to the show's facebook page you would notice that he and Sdumo were getting a lot of support from those fans on that page. Unfortunately, like I stated on the other article, the support might have been a little too late for him. Regardless though, I think Greg will do well in the industry.
Ok let me just be clear on something; the judges are human beings and as such they make mistakes like everybody else. I love Muzi, he has been a good friend and I wish him luck next week BUT again in my opinion Sdumo excelled this past week and was snubbed from winning the Class Act Of The Week AWARD.
I totally did not believe Muzi as a Kwaito Star. The guy who was supporting him on the scene upstaged him. When he got on to that stage to sing (or whatever the hell kwaito musicians do with a miC) I did not think "wow, that's Zola". Anyway clearly the judges disagree with me on that one.
I am no kwaito fan so I reserve my opinion on that based solely on acting. Muzi looked uncomfortable in that role.
Danny surprised me with his performance. Though not the best for the night, I totally bought it. Thanks to Tim and the script. The camera-angles and the frames were good in that it gave the scene that "action film " feel.
The script wasn't that bad. Visually I loved how they played with the frames. The music was great and Danny had a great canvass to paint his masterpiece with his performance.
Though chances of Danny winning this are very slim unless the whole of Cape Flats vote, I think the brotha has grown tremendously as an actor. Funny enough the one thing that irritates me about Danny which is his accent, worked for him this time.
I love that he didn't fall in to the caricature trap when he had to take inspiration from Denzel Washington's performance in Training Day. He didn't try and immolate Denzel instead he took Denzel's role and made it his own. I loved watching that and now I genuinely believe he deserved to be in the top 3.
The music started playing and all of the sudden the whole crowd went silent. Like an event that could only be a defining moment in their lives they watched in awe as this amazing spectacle unfolds before their eyes.
These people were privileged enough to be witnesses to a star being born. Yes Mzansi, I and the audience at Sasana studios this past Saturday night saw a STAR being born and his name is Sdumo. Wow, what a jaw dropping performance. I know the judges slanted him for using English and isiZulu but for he pulled it off well.
When Sdumo's screen test was being played everybody in that studio paid attention. You could hear a pin drop that's how captivating his performance was. In one of the frames of the scene, he went down speaking in IsiZulu and as he stood up he started speaking English; the transition was great to watch (big up to the cameraman for that as well).
Ok I will be honest and say I totally agree with Monyeen that the role wasn't really the kind of role Sdumo should be cast in. He did not own the role but he cracked the scene.
BTW, It didn't help much that the extras he was in a scene with just looked dead. It didn't look like they were listening to their leader, a king. Still, I was blown away by his performance.
Kenny hasn't really had a great run on this show. He fluffed his was throughout the entire season and now with only 2 episodes left it doesn't look like he will be improving. However I want to give him credit for saving what could have been a embarrassing moment for the show by just being his annoyingly "Robin Williams" self.
For those of you who watch the show attentively, you will have noticed that at some point they ran a lot of adverts during the show. Apparently what had happened was that there was a glitch at the SABC and when Class Actwas supposed to go commercial break they didn't have any ads to play so Class Act (which is live) couldn't go to commercial.
That's when Kenny had to improvise and keep it going. I didn't even notice that until I was made aware of it after the show. The ridiculous thing is that because companies pay for this ad space during show, the SABC had to play the all those ads at one time hence the long commercial break at some point in the show.
So the Class Act of the Week should have actually gone to Kenny for his brilliant save, like I said I didn't even notice during the show.
The movie has a name, the ticket to New York is in place and we have 3 gentlemen are vying for the honour of being Amstel Class Act Leading Man. Next week there will be no CAOTW award immunity instead whoever wins will get extra screen time during the "screen test".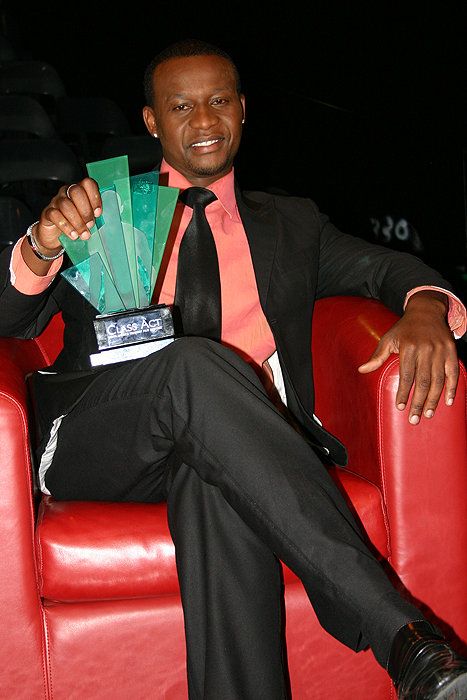 Sir Clive
Congratulations to Muzi, he really needed this boost with all the backlash he has been getting and for the record give the brotha a break. It's not his fault when the guys do an interview and the journalist decides to make him the focus of the interview.
To slander the guy for the article that he had no control over is just wrong and unfair. Muzi is a charming and charismatic guy it's no surprise that journalists love him. He has the movie star thing down cold.
He is just a perfect at PR and handling himself in a manner that says "I mean business". Are you now going to hate him for that? Is it his fault that he has these qualities? Let's be fair.
I have said this before that Sdumo is the best actor in that show but Muzi is a star. This would be an issue if Muzi couldn't act at all and was only relying on his charm to win but that's not the case. He has the goods and can deliver unlike Sdumo who is monotonous in a way because being great at acting doesn't not build you a viable brand.
You need to have more than just acting prowess to be a "MOVIE STAR". If these two end up being the last 2 men standing (which looks likely to be the case) judge them on merit and not on external silly issues like who is getting more attention in the media.
COMING SOON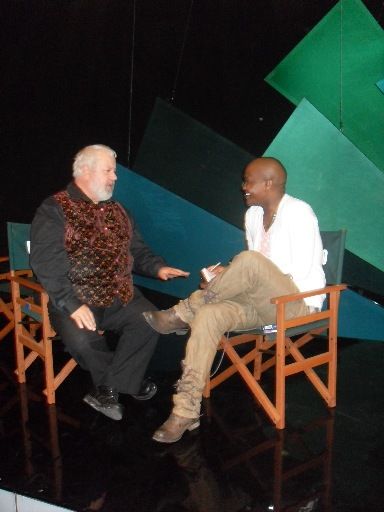 A Chat With Barry Ronge