Last week Thursday I had an invitation to visit the City Ses'la shoot at the Broadcast centre in Jhb Cbd. What should have been a fun excursion turn-out to be the most disorganized assignment I have had to deal with thus far.
Upon my arrival at the studio it seemed as if no one knew why I was there which annoyed me since arrangements were made with SABC's publicist prior to the day. Needless to say, I was not amused when I was tossed off to some Assistant dude who clearly was caught off guard and was out of his element in having to babysit me.
Just as I was getting fed up with just "hanging" around the set, I was told that I could have some time with
Nkuli Sibeko
who plays
Dana
in the show. Thank God for that because the pintsized starlet turned out to be a bliss to chat to.
The Klerksdorp resident mother of 2 is every bit the bubbly Dana that she portrays on the show. Turns out that the sweet faced actress is more than just the airhead she plays, Nkuli is an author and business woman. She wrote "Jacque Attack" and owns an entertainment company called Free Hand Entertainment which does corporate industrial theatre.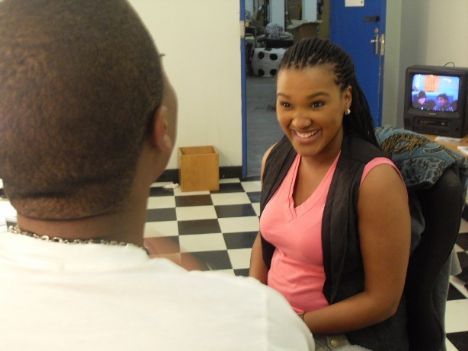 Having started her career some years ago with theatre work in Capetown and subsequently gracing our screen on SABC's Double Shift, I was a bit surprised to find that she does not have an agent.
"Ok , so she doesn't live in Gauteng which is the hub of the entertainment industry and she doesn't have an agent, doesn't that put her at a disadvantage in terms of getting auditions?" I thought to myself.
It turns out that the 30 year old who was celebrating her birthday on the following day, is one of those "family first" women. She has been married to her actor husband for 3 yrs and due to his other work commitments outside the entertainment industry they have had to settle down in Klerksdorp rather than JHB
After chatting to Nkuli, I met
Mandla Ndimande
(
Themba
)
outside the makeup room and he quickly introduced himself. I guess having a pen and notepad on your hand does make people notice your presence after-all.
Though I would never admit it to his face, I am a huge fan of his work especially as an entrepreneur in the industry and I can't get enough of Gang Of Instrumental's beats. He seemed like a cool guy. I don't know why but for some reason I expected him to be a bit big headed and off-putting fortunately he is anything but.
We didn't really talk so I went into the studio to watch
Meren Reddy
(
Gary
) shoot his scene.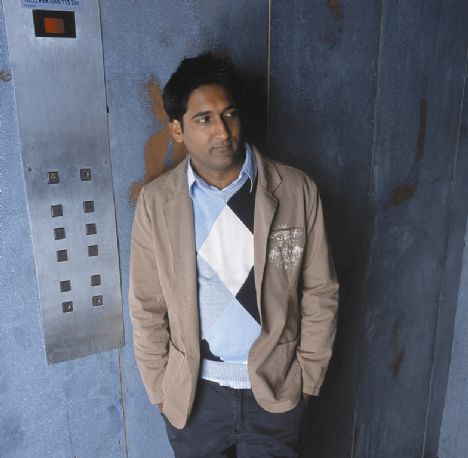 Meren is by far the funniest actor in SA I have had the pleasure to watch perform on our screens. The guy is just uninhibited as a comedic actor. As soon as the director says ACTION, he just let's go. He is a pleasure to watch and even on set he is great company.
Whilst watching Meren's scene being shot,
Luke Rous
who plays
David
introduced himself to me. He was quick to jokingly mention to me that tvsa readers do not like City Ses'la. I don't know where he got that because we love the show.
It's one of the few things about SABC that makes the channel worth watching. It's original and funny (well sometimes at least). A bit of advice to the production team at City Ses'la; you need someone like Luke on your team. The brother knew exactly how to make me feel welcomed.
He knew I was going to be writing about the show and he was more than happy to fill me in on some information. I was surprised to learn from him that on Season 1 of the show Karen Van Der Laag (Maggie from Isidingo) was the Casting Director.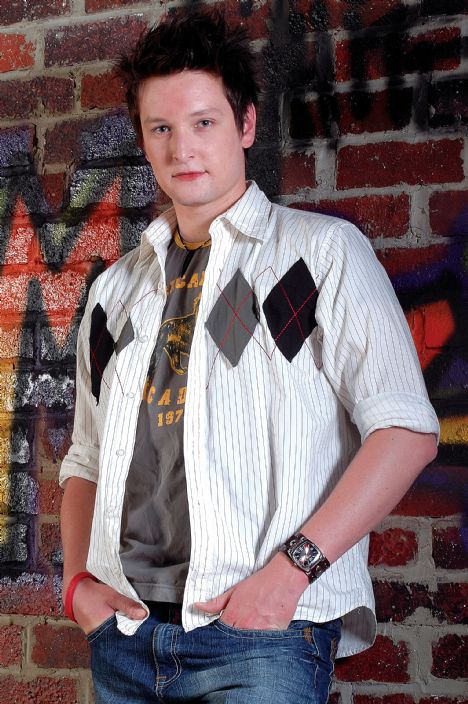 One thing that I love about this show, in its FOURTH season which might very well be the last, is that the show is run like a family. Mandla, Luke, Meren, Nkuli and
Tumi Masemola
(
Letecia
)are all somewhat involved in the production of the show in other ways than just as actors.
Nkuli's little baby will be making her screen debut on the show when it airs and watch out for her husband in an episode about Gary going overseas. He totally steals the scene with a hilarious performance as a "Ticket Officer" in a train. Tumi and Mandla write and produce the show. Basically everybody in the cast contributes something beyond just acting.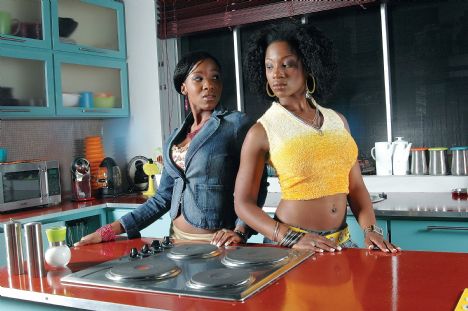 Let's be real here, this show is no
Will & Grace
or
Friends
but it's uniquely South African and that on its own should keep its loyal viewers glued to the screen for yet another season. Don't expect any intelligent revelations here; this show is all about slap-stick comedy.
Those who indulge in the mediocrity of toilet humour and rehashed stereotypical caricatures will love the skits on the current season as they have on the previous three seasons. The show in its season 2 premiere attracted over 2.6 million viewers making it SA's top comedy in that week.
Note that
Busi Lurayi
returns to the show to reprise her role as
Phumzile Cele
, the gold digger. Busi was replaced in season 2 and 3 by
Thuli Thabethe
. Have to say though that I will miss
Thuli.
After the shoot I was invited to the wrap party and had a blast. Some shots of Jameson and few dance moves later, all was forgiven. What started as possibly the worst assignment was remedied by an awesome time partying with the cast. The guys really know how to keep everybody happy. The shindig, albeit it being a small affair, was fun with plenty of hors d'oevres and booze to keep everybody in attendance happy.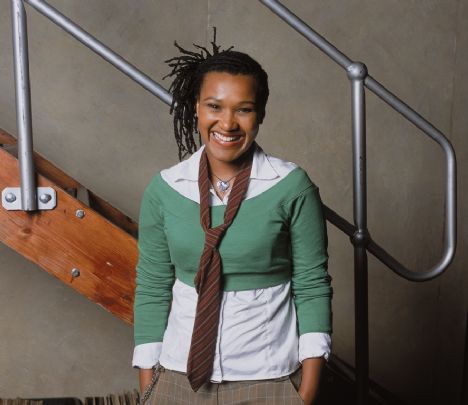 Good luck with the new season and next time make sure your publicist knows what he or she is doing before inviting the Blaque one to cover your show. As you can probably gather from this article I didn't get much info on the season itself since there was no set arrangement for me to get the info from someone in the production when I got there. Nonetheless, it's a great show so catch it's Season 4 premiere on the
12th of July
on
SABC 1
at
19h00
So guys what do you like or hate about City Ses'la? I would try and get another one on one once the new season airs so your views would come in handy.