Class Act Leading Man: Sdumo Mtshali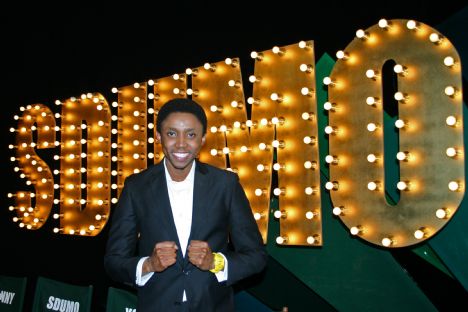 Sdumo Mtshali wins Amstel Class Act 2010. Out of thousands of hopefuls the man from Monclair, KZN, was crowned a king among warriors. Sdumo's journey to becoming a leading man has been a remarkable one.
For the first few episodes he lurked in the background and was not really showing any Leading Man qualities. While his talent took a backseat and his hair took centre stage he emerged in the HEIST episode with one if not the BEST performance of the season.
After that performance everybody who watched started noticing that Sdumo can act. I for one was taken aback and started paying close attention to his subsequent performances.
Sdumo never disappointed. Week after week he gave what I personally thought were best performances for the each of those nights but of course the judges disagreed with me and kept snubbing him off the Class Act of the Week win.
His portrayal of a king was not that great and I was worried that the "zuluboy" tag they are giving him would deter him from being versatile as an actor but I was wrong. He continued to play all the characters he played with such earnest it often brought the studio to a stand-still.
An unselfish actor who knows that acting is about team work and not personal glory. He was always a marvel to watch. Congratulations and Good luck to him.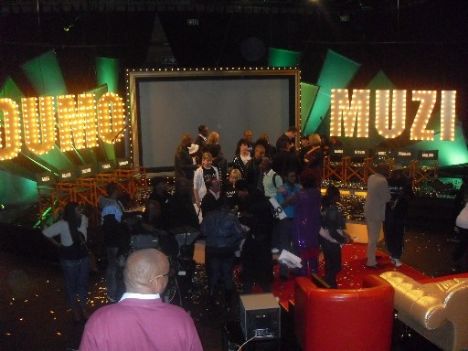 I honestly expected Muzi to win even though by the time I got to the studio and checked the comments on facebook 80% of the messages were for Sdumo. Sdumo was seen as the "underdog" and comparing him to Muzi it seemed (to some) that he needed this more than Muzi.
I have said it before that Sdumo was the best actor in the competition. I however was intrigued to find out that most of the comments were about the fact that Sdumo is from KZN and some snide remarks were made about Muzi's perceived arrogance and "cheeseboy" status.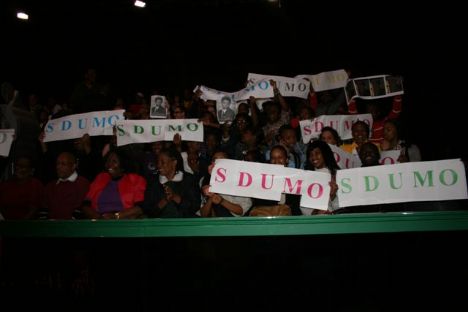 Comparing Sdumo to Muzi is a difficult thing to do because they are so different and have brought different qualities to the show. Sdumo deserved to win simply on the merit of his acting prowess which has been incredibly consistent throughout the whole season.
He won because he was the best actor on that show whilst his ultimate rival Muzi was a "star".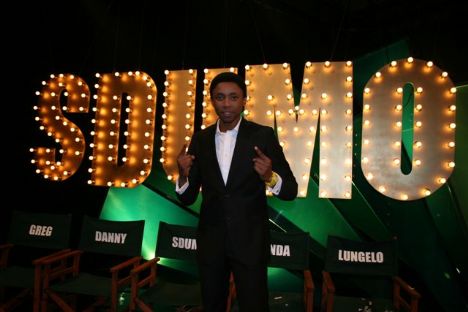 I am no clairvoyant so I will wait and see how this whole thing will work-out in terms of South Africans who voted for Sdumo actually going to the cinema and paying money to watch him on Ghetto Dangerous.
Judging by the opening scene from the movie on the finale episode, it's gonna take a lot for Sdumo to command the same screen presence Muzi did on that scene. Sdumo's fans need to remember that he needs the support beyond Class Act if he is to have a viable and financially sustainable career as an actor.
He will only ride on the show's coat tail for a short period of time and after that he will be on his own so keep that support coming. Sdumo will be heading to New York Film Academy soon. Catch his new Amstel Advert on the 12th of June and his movie Ghetto Dangerous will be released in the first half of 2011. Congratulations to Sdumo.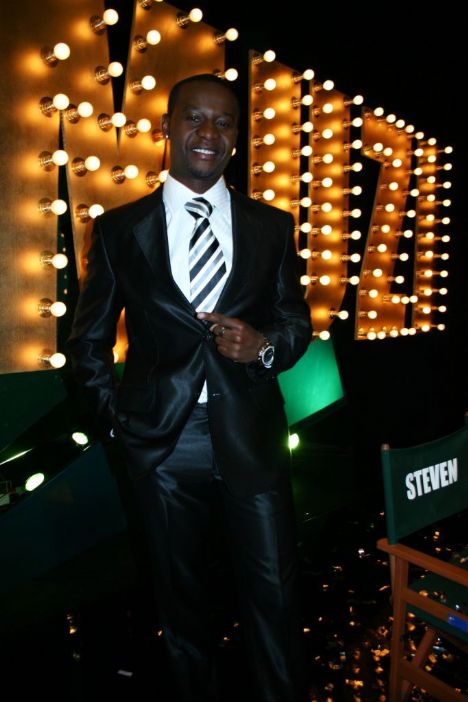 Judging by the amount of buzz Muzi created at the finale it looks like we might have an Adam Lambert, Jen Hud, Clay Aiken kinda situation. Poor dude could not leave and take a moment to take in the sadness of no winning because as soon as the live broadcast ended everybody flocked to take pics with him.
Muzi has the pull factor and if any of those executives at the finale were taking note he will definitely be back on our screens very soon. As a runnerup he will be heading to Actors Boot Camp in Los Angeles and will be signed by Moonyeen Lee & Asscociation (MLA) so it looks like his acting career is poised to blossom.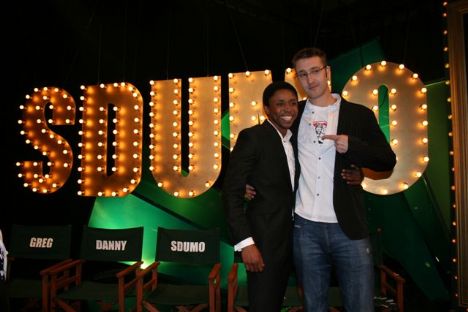 Yes I wanted Muzi to win over Sdumo so no need to make silly sarcastic comments. I always made it clear that Sdumo is a brilliant actor and deserved to win if we only looking at the acting. I however thought Muzi had the whole package of being an actor and public figure which in turn makes you a sell-able brand. Throughout the show I gave both guys criticism and praise where it was applicable.
There I said it, now let's all be happy for Sdumo and wish him well on his journey to stardom.