Class Act: Thumbs Up To The Team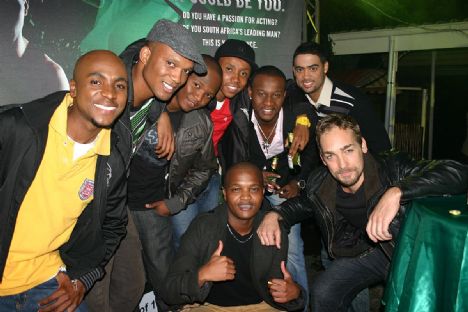 Last week Class Act season ONE came to an end with Sdumo taking the title of Amstel Class Act Leading Man (South Africa's toughest film audition). When I got the opportunity to cover the show I was very excited and nervous.
What started as a chance to write about some random show on SABC 1 turned out to be a life changing experience for me. I did not want to take the shine away from Sdumo last week so this is my final Class Act article.
I thought it would be great to acknowledge some few people who made this experience a memorable one for me and for the South African viewers who have been yearning for some excitement on our screens. It's gonna get a bit mooshy so bear with me guys.
Firstly I want to thank Franco D'Onofrio from Twiga Communications which is the company that was involved in the publicity of the show.
Thank you for embracing my blog, for trusting me to cover the show and for believing in my integrity to cover the show impartially even when I was criticizing the show. Thank you for all the help with the information I needed for my article, for organizing interviews for me and for just always being happy to take my call at anytime of the day.
Thanks for your friendship and your kindness.
I also want to thank the entire team behind the show. I was always welcomed with warmness even on weeks when I had not been kind to the show in my reviews. I always knew that I had a seat reserved no matter what.
From the first episode I made some comments about some things within the show that were not working and I was shocked to see them changed on the following episode like the "petrol attendants suit" and the way the elimination was announced, among other things.
That was a pleasant surprise as I had not expected the show to take my criticism that seriously that they would change things just because some unknown blogger blasted the show about them. It was indeed a testament to the spirit of the team behind CLASS ACT, that the show was about building an interest in the industry.
Not only were you trying to achieve that by giving exposure to these untrained talented guys but you were also open to making improvements in your vision when someone like me pointed flaws out.
A special thanks to Tim Greene who I have grown to admire not just as a director but also as somebody who has all the trappings to be big-headed, dismissive and ego-driven yet is anything but.
Thank you for your kind words and for sending my article out to the other people in the team who were not reading my articles. That to me that was a validation that you genuinely thought I was doing a good job.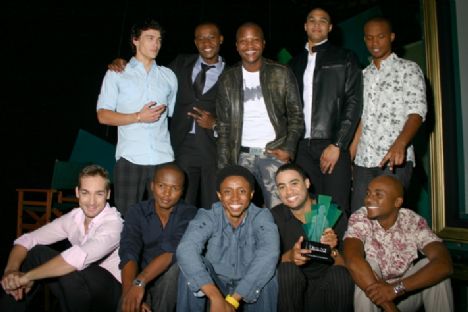 Thanks Moonyeen Lee, Rapulana and everybody else in the show who took the time to sit down with me and have a "chat" about the show. To all the guest judges; Terry Pheto, Fana Mokoena, Barry Ronge… to name a few.
I learned a lot from talking to you and my perspective on the industry was positively influenced by the words of wisdom I got from our chats.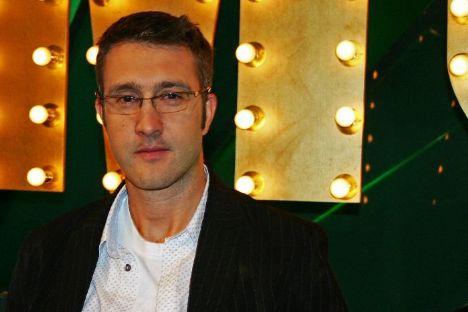 Donovan Marsh
Thank you to Donavan Marsh for coming up with the concept for the show. It was a brilliant idea and though a lot of South Africans only caught on to it a bit late in the season, the response I have had from covering the show and the buzz that ensued in the last episodes of the show are prove that this was indeed a boost that our industry needed. Kudos brother.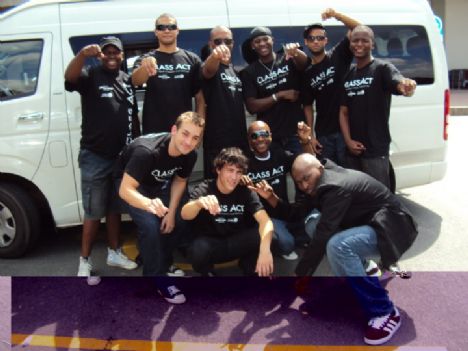 A very special "thanks" to the contestants for being such good sports. I had great fun going through this journey with all of you.
You never treated me like some guys who is out to embarrass or trash you but instead you were mature enough to know that what I was doing (even when you didn't like it) was to help and give you the exposure you needed since at the beginning it seemed like the mainstream media was ignoring you.
My new buddies; Muzi,Danny, Greg, Steve, Yonda, Malusi and the rest (even the one person in the team who had issues with me)… You guys are destined for greatness and though Sdumo won the title I believe that your individual talents can take all of you to great heights
Curious Pictures, you have done it again. This production is by far one of the best productions we have had in Mzansi and on behalf of all television lovers who appreciate good quality entertainment, THANK YOU!!
Now let's work on Season 2 and have it bigger, better and even more entertaining. No matter what I will be doing, I will gladly take the time to be part of this production again. Good Work.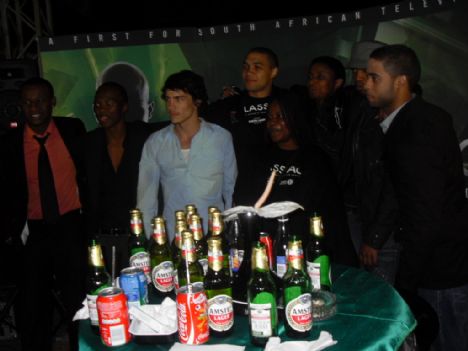 Brandhouse Beverages, the company that owns Amstel and employedOwenKessel to come on board with this production, thank you guys for believing in our local film and television industry. The brand Amstel has proven, not only to its consumers but to the nation as well, that it is a brand that cares about social development.
Ironic since Amstel is an alcoholic beverage and self righteous people would deem it as a morally dubious brand to be praised for social development. As an alcohol consumer myself I gladly appreciate the positive element of the brand.
I don't care what the "hollier than thou" masses may think, you guys saw an opportunity to reach out to your consumers and make dreams come true in the process. For that I am happy to praise you without any reservation.
Our arts need support, thank you for hearing that call and stepping up to the plate. Martin Sing, Vaughn Owen, Mike Cook and Felix Kessel… YOU GUYS ROCK!!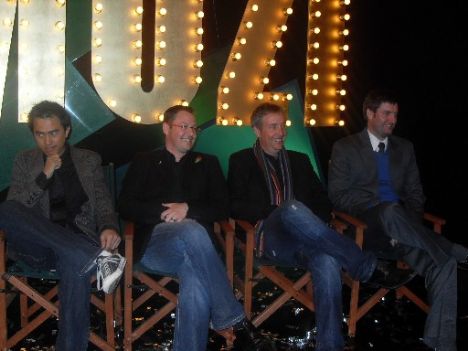 OwenKessel Team
I am not too crazy about the title of the movie Sdumo will be starring in. Ghetto Dangerous sounds cliché and a bit predictable. Just by that title I feel like I already know what the plot will be.
Tat Wolfen (photographer), the most patient man I have come to know. Thank you for the pictures and for putting up with me dragging you around when you weren't even working for me. :)
Finally. This experience has given me the credibility I needed to pursue my dreams. I can never say thank you enough to everybody for this. TVSA… my home, thank you for the platform.
Fellow Bloggers, Carino and Tshavile… thank you for pestering me every Monday or Tuesday when the CA article was not up. Thanks to all my blog fans and facebook fans for reading the CA articles.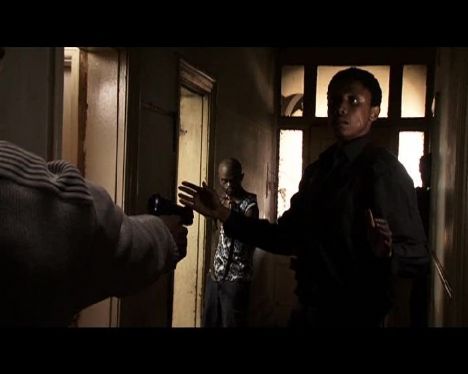 Now a petition for SEASON 2 to be about Leading Ladies… wouldn't that be fun? Femme Fatales, Screen Vixens… Surely the ladies can pull it off and sizzle our screens with their talents. We have a LEADING MAN now he needs a LEADING LADY!!!
Or kanjani?