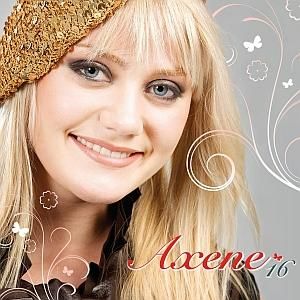 Silverstar Casino hosted the talent of Mzansi's youngest SAMA winner,
Axene
. The 17 year old blonde starlet from Vredendal is a student at National School of Arts. She released her debut albumn,
16
, last year. The first single "
I'm Confused
" from the albumn hit no.1 and got a lot of airplay on radio. She joined some of my favourite local pop artists like Watershed, Louise Carver, The Parlotones and Josie Field when she topped 94.7 Highveld's Home Brew Chart.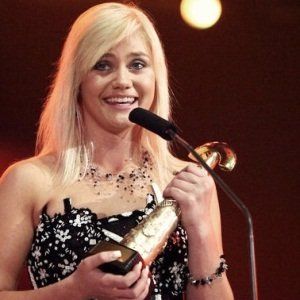 Needless to say, when I got the invitation to watch her perform live I had high expectations. If what I experienced at this concert is any indication of the kind of talent this young artist possesses, I can confidently say the sky is the limit for her. She is beautiful, sweet and has a stage presence that could put many accomplished artist to shame.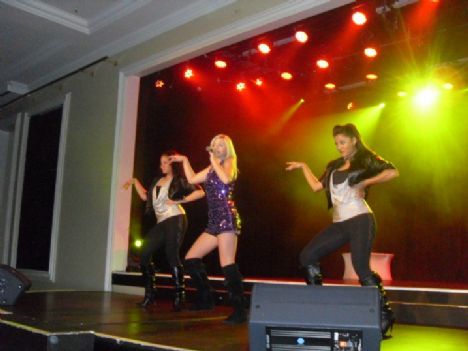 Though her style and choice of music is more appealing kids, her energy and powerful voice could see Axene becoming a force to be reckoned with in pop music industry. She is already being dubbed as
The Princess of Pop
by the media. Her all-round artistic prowess is not too shabby either as she is just as comfortable strumming a guitar as she is at belting those high notes.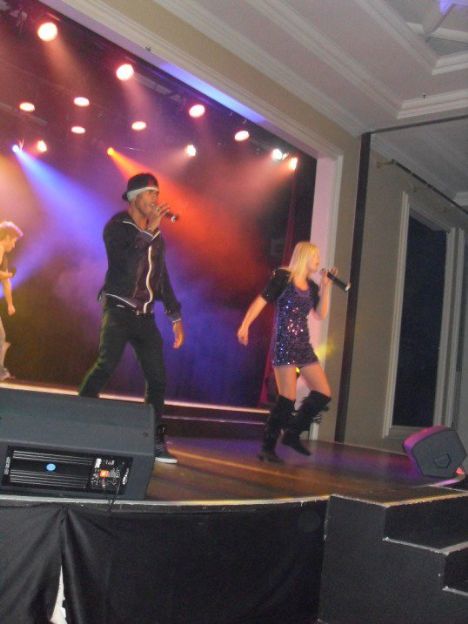 The performance was fun and engaging more so because most of the songs on her set for the afternoon were familiar songs to her audience. She was singing songs of popular artist like Miley Cyrus, Shania Twain, Michael Jackson, Shakira, Beyonce … to name a few. Much to my disappointment as I was expecting her sing more of her own songs. I personally think if she is going to make a mark in this industry she would need to establish herself as a unique artist. Singing other people songs, though great she might be at it, limits her exposure.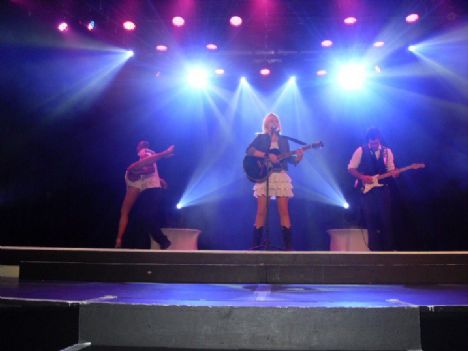 Supporting Axene on stage was a talented young man,
Lyle Anthony Volkwyn
. Axene held her own on that stage but I have to acknowledge that Lyle did bring the house down a couple of time. His rendition of Michael Buble's "Home" left me speechless. By the time he performed Neyo's song I was sold on him being able to deliver if he were to release his own albumn.The guy can rap, sing and dance… and he is not that bad in the looks department either. I saw a couple of ladies in the audience ogling at his pretty boy features.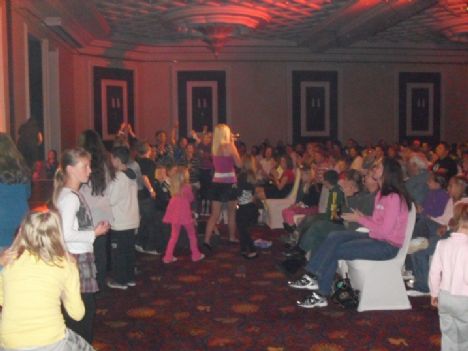 In a nutshell both Axene and Lyle have all the makings to become superstars. I thoroughly enjoyed the performance. The dancers were not bad either. I was not blown away by the choreography but for the crowd they had I guess it worked. My advice to them would be: Be original and don't fall too much into the American trap.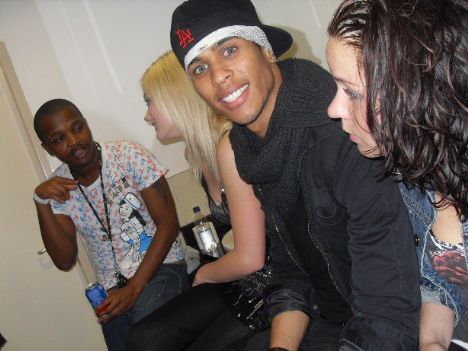 Daphney Fitzgerald, JC Snooke, Nicole Campher, Tebz and Lyle Anthony are a good addition to Axene's act. I hope they continue to perform together.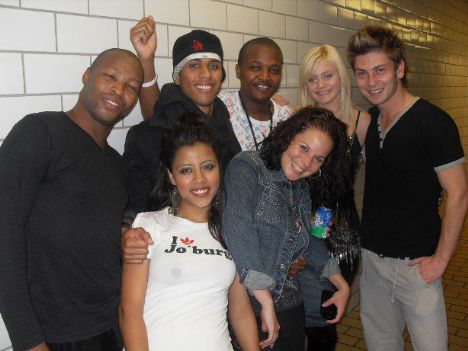 Plea to Axene:
I would be interested in hearing you singing Lira's "Soul In Mind". I love that track but unfortunately Lira doesn't give it the energy it deserves. I love my girl Lira but she is a safe singer. I don't if she doesn't trust her voice of what but the last part of that song demands that the singer just go wild.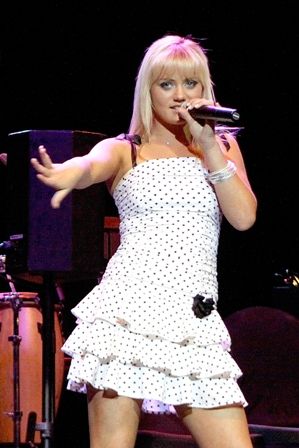 I would be interest to hear Axene slamming these lyrics
I want it all
I want it all
Yes I gotta have it all
I wanna be in love
Soul in mind
A prayer for my soul in mind.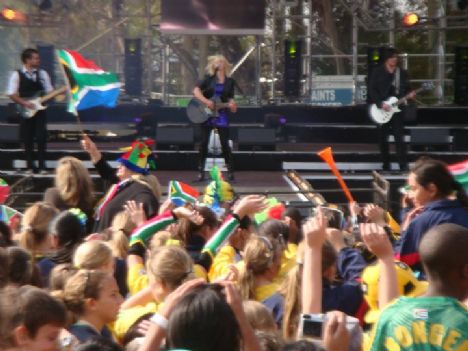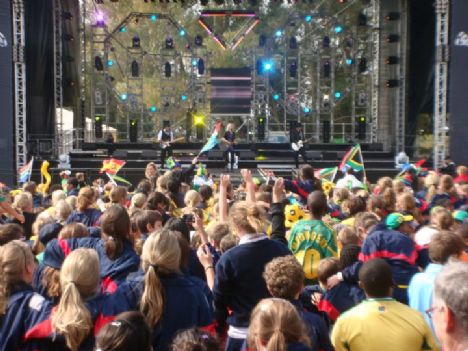 NB: On SET With will be a new feature on Blaques Korner. This will be articles that will feature visits to shows' sets or performances by various artists