Blogger Goes Too Far: ETV Responds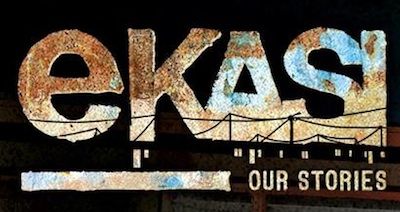 Prior to writing the response article to Phathu's article I called etv to get some facts on the issues that the writer raised. You all know what happened with that article so I will not get into that again. However here is the response from etv and I will give my opinion on it below;
What was the budget allocated for the Ekasi short films?
e.tv
is working with small budgets for eKasi drama's, but will not disclose specific amounts as this is confidential information.
Cost of local productions is always a reality, however the channel has adopted a long term approach to the eKASI series that will create long term and sustainable work for the industry and help to develop talent across the board – from actors to directors etc.
What is your comment on the allegations that you exploit black producers?
This is simply not true. e.tv is committed to developing and growing the South African film industry. In fact eKasi empowers the industry. e.tv was first to give inexperienced producers, directors and writers an opportunity to showcase their work, talent and tell their stories.
This is a core responsibility we have as a South African channel, we want to showcase local stories, the reality is that is takes a huge investment.
The second season of eKASI is bigger and better than the first and future series will grow and build on the foundations set at the beginning. Our vision is to continue to innovate and make improvements as the brand grows.
No doubt that judging from the ratings our audience is enjoying real and relevant stories - this means there is appetite for eKasi and anyone with experience in this business will tell you that we can only improve from here onwards.

What are the procedures on commissioning local content shows?
e.tv commissions shows following the issuing of a brief or based on an unsolicited proposal by a producer.
All shows that are commissioned by the channel have to meet the objectives that are determined and set by the channel from time to time. e.tv takes into consideration the genre, potential revenue, potential for further exploitation, market share, potential to grow audiences and relevance to content strategy.
Are there any plans (in the near future) for the channel to bring in more local content shows?
The eKASI series started last year with four dramas being produced. This year 13 dramas have been produced and will air on e.tv. It is the channel's aim to grow the series each year investing in the local film industry while finding new talent behind and in front of the camera.
The current series has created employment for both experienced and inexperienced actors, directors and producers. We are proud to be able to support and unearth new talent which will become the stars and custodians of the South Africaindustry for the future. An example - familiar faces such as Backstage's Katlego Ramaphakela (who played Neo) and Charl Timotheous (who played Ziggy) are some of the young writers involved with the new eKasi series.
This opportunity will inspire young directors to continue to tell relevant stories for our market and at the same time gain experience that will further encourage them to improve both quantity and quality of local productions. e.tv has faith in the process and model we have created, it will grow from strength to strength.
Over and above eKasi, e.tv is set to launch a new local series of the exciting and entertaining Popstars - a reality talent search format.
Late Night News with Loyiso Gola, a half hour weekly news comedy series with one of the country's top comedians. LNN is produced by Diprente Films who have edge and great feel for the South African market. Other shows include 4Play which has been on air for the last few months and we are negotiating a renewal for next year.
Local content is key to our strategy and as you can tell we have increased our output in this area.
For A Blogger Who Asked On Makisto's Article About Club 808

Clarification: The channel advertised that they were looking for producers to pitch for a music show on the channel and whilst the ad was still running (or very shortly after that) Club 808 was on etv
Is Club 808 the show that you were looking for or is there another music show in the pipeline?
Club 808 was planned long ago prior to the Music show brief. This means that there is another music show in the pipeline. The new show should be on air in the first quarter of next year. We are currently reviewing a few concepts so watch this space for more innovative local shows from e.tv.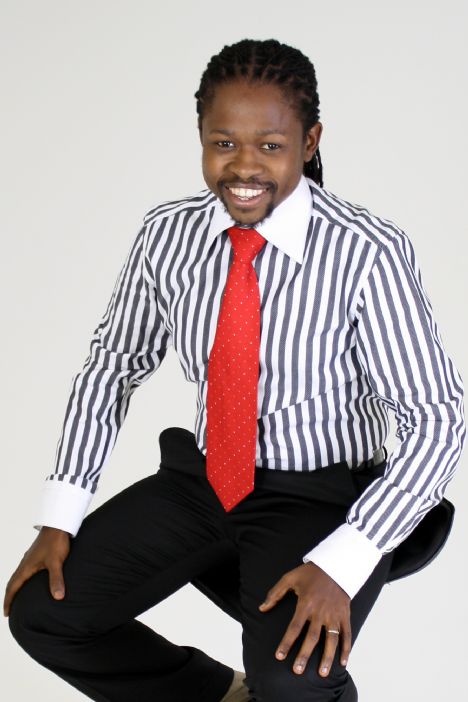 Thokozani Nkosi (Producer)

Would you say ETV exploited you?
Firstly let me tell you that what is written on that article is false and misleading. One needs to understand that as producers we have discussions with the channels about the budget before the production so we always have a choice to say no when the money isn't coming.
Was the budget for Ekasi enough for you?
Hahaha... man you can give me 3 times the amount I expect to do a show but as a producer it would never be enough. You need to understand that given the circumstances sorrounding Ekasi one can not really expect huge amount of money.
This was a try out set up where the channel was giving unexperienced producers and crew an oportunity to broaden their skills. I can not be 100% certain on this but I can tell you that even if some of the guys in the production had done dramas before very few had actually done films before.
Now in a situation like that why would the channel throw millions into a production like that. You have to think about risk management.
So if there were any issues with money (which is now evident that there wasn't) then the issue would have been risk assessment on the channel's part?
Yes, I am grateful for the opportunity I got. I definitely can not say exploitation. People in that production were part of this because of the opportunity it provided them.
There were not there for money. if you look at the previous season and the current one you would see that the budget must have been more because we were able to cast experienced actors as well as giving unknown guy a chance.
Now should etv want to do a 3rd season, I think the budget would be bigger than this one.
As you can see the channel does not want do divulge the exact cost of the production. Which to be fair I expected as it a standard practice in the industry to keep such information confidential. The response is a bit vague and too diplomatic but hopefully once I can get a one on one interview I can get to the bottom of this.
What most of you may not be aware of is that there are certain unscrupulous things that happen in the industry that would prevent a lot of aspiring artists to be part of this industry. One of which is channels working only with specific actors or presenters. It doesn't happen very often but it happens often enough for some of us to notice.
Now if the SABC only employs certain people and Mnet does the same what would the other number of artists do for employment? With etv coming on board then maybe we can have many more new faces that are ignored by the SABC getting a chance to shine.
I fully concur with Phathu that the channel invests too much on international productions and leaves the local ones behind. I do acknowledge the stride (though small as they are) the channel has made considering whether they stood 2 yrs ago. This would be the first year in the channel's history that it would have this many SA shows running.
I felt compelled to write my article because I knew what was happening with Ekasi. I knew how the production was conceptualised as a platform to help unknown producers. Of course I could not just write that without getting the facts from someone in the show hence I said there would be more once the facts have been verified.
As you can read from Thokozani's response that he doesn't feel that he was exploited. Which begs the question; who are those black producers who feels exploited by etv?
The issue here, and I say this because of the "taking us back 10 years" statement, is that it has taken us a long time to get to a point where the industry is taking notice of local talent especially BLACK talent. Many young BLACK artists are now being given the opportunity to hone the crafts.
That is why I said we ought to acknowledge that our industry can not compete on Hollywood level and stop comparing our shows to American ones. Yes critisise mediocre but also give credit where it's due and allow the industry to grow without discouraging people by calling them exploiters when you do not know the facts.