Dirty Laundry: Buyile Mdladla Vs Carol Mdladla
Generations' personal diary, Drum, becomes a platform for Carol Mdladla to give her side of the story on the latest celebrity divorce to become public entertainment. The estranged wife of Generations' star, Buyile Mdladla, paints the suave actor as an abusive cheating scum who treated her and their marriage with no respect.
In the cover story on the current issue she reveals incidents of violence in their marriage that would make even the most heartless of human beings cringe at the thought of such atrocities happening to a woman.
She tells Drum that 3 days after giving birth to their now 8 year old child, Buyile (in a fit of rage) hit her with a belt buckle. At this point in the interview she needn't have gone further BUT she does. According to her the abuse got worse from then on during their 13 year marriage.
The alleged wife-beater is said to have also engaged extra marital affairs. Carol tells the mag that he had also had an affair with one of Generations' stars.
Ok, I get why Carol would feel the need to speak out on this issue. No woman should have to endure such deplorable treatment from a man especially in front of her own kids. When a man abusive a woman in a home he is not just inflicting physical harm on her but he is also inflicting psychological harm on his own kids.
I feel for Carol, I genuinely do, but after reading the article and my emotions had subsided I thought about the route that Carol has taken to address this issue and I could help but wonder if there was not a better way for her to do this.
Buyile is a celebrity so in our tabloid obsessed society his dirty laundry is our entertainment. However Carol and her kids are not. Sometimes when we are hurt our anger at the injustices we have been subjected to can cloud our judgement.
I do not feel that Carol exposing details of her turmoil marriage like this is helping her. On the contrary I think this would cause more damage than good. There are kids involved here.
As a mother one should exercise caution when dealing with issues like this. These kids will clearly be scared for life by the alleged abuse they had to watch their mother endure, does she really now want them to have their friends read about it in a magazine?
Do not get me wrong here, if Buyile is in deed the monster that she alleges him to be then he should be exposed. Carol claims that her decision to talk about this openly was prompted by Buyile's story on a Sunday Paper where he supposedly portrays himself as "sad and regretful".
I can fully understand why she would be livid or even insulted by that if the abuse did happen. Having said that I don't think if she had taken the time to think about the ramifications of having your life being plastered on gossip papers and a magazine cover.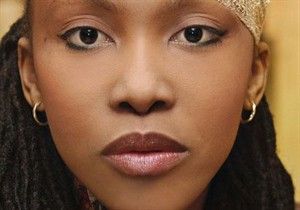 I am not a woman, I have never been abused, so I can not claim to know why she did this. I respect her for taking a stand and letting her voice be heard but I also am disappointed by the manner with which she chose to deal with this issue.
Fact is; A MAN WHO LAYS HIS HAND ON A WOMAN IS A COWARD. However not everybody is gonna see Buyile as a monster she says he is by reading that article. He will still have his job and his fans whereas she would still have the scars. Sadly though the irreparable damage might be on her kids.