Kuli Roberts Still Has It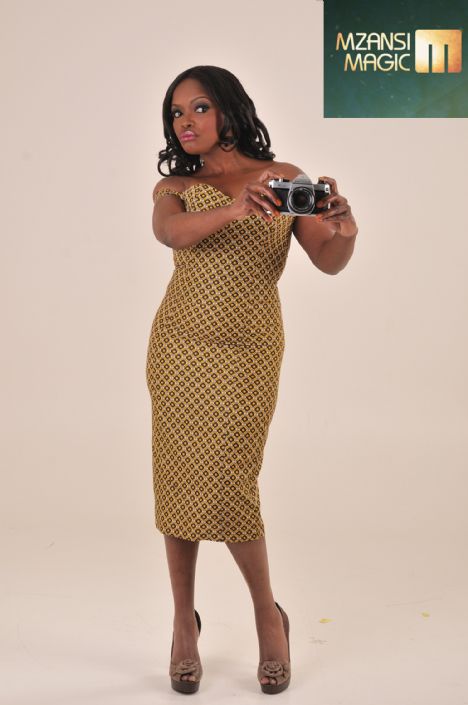 I know I promised to review Kuli's new show,

HEADLINE

, days ago but I have been kinda busy with more pressing issues. This week I have way too much time on my schedule that I have decided to squeeze Ms Thang in. In the article about the Tropika Island of Treasure I mentioned that I had an "encounter" with

Kuli Roberts

. During that "encounter" the feisty one insisted that I watch her show on

Mzansi Magic

at

19h30

.
Truth be told on that Thursday once I left the shindig I went straight to Rosebank and got drunk so I missed the show but thanks to PVR and constant repeats on DSTV I was able to watch it on a Sunday afternoon. To be honest I think gossip shows just don't work in Mzansi so I was a bit skeptical about taking my 30min to watch another E! News wanna-be show. The other thing was the fact that I'm so tired of people like Kuli's hypocrisy... we know that she would never say anything trashy about certain people like Bassie, Portia Moloi, Carol Bouwer or anyone who has some social cloud in celeb circles BUT poor models are fair game to her.
What I love about the show:
Lo and behold! I was very surprised when I actually got to see the show. There is no denying that Ms Roberts has a way with words and knows how to fan the fire. The woman's wit and charm oozes off the screen. I almost forgave her for showing up the Tropika party looking like she hadn't taken a bath in days, well maybe she hadn't since she claimed to hate being wet (more about that later).
I expected it to be like RGB, the show stands on its own. I think having the show on Mzansi Magic has enabled it to have some independence in the kind of stories and celebs they cover thus giving them credibility. I loved the fresh approach to the industry by not only interviewing the same old faces on every segment like RGB use to do.
- The visual aspect of the show is commendable as well. The set looks edgy and chick.
- Whoever styles Kuli knows what he or she is doing. I love the flash photography effect they have on the segment links.
- What got my BLAQUE nod is the lady herself. Kuli was born for this kind of show and is comfortable delivering those uncomfortably vile lines. She definitely doesn't disappoint.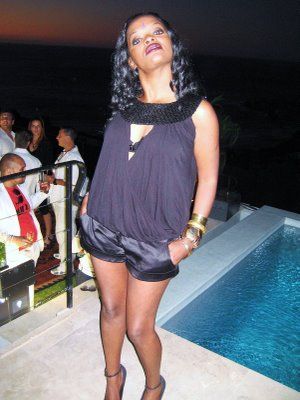 What I do not like about the show:
One thing that we never think about that can actually make or break the show is VOICE OVER!! The show has the most clueless and utterly irritating voice over artist on tv right now. I know that sounds harsh but if you understand the nature of this business you will know that on set everybody knows their place. The VO of the show tries so much to upstage the presenter by spewing lame lines that fall flat on impact.
At some stage he went on about people being "The worstest". Sorry bra, bantu education or not, if you are going to be on an English medium show then do your research on the language if you are not proficient in it. Better yet, just prove read your script before you go on air so you don't use words like WORSTEST. Another thing; please, you are working on an entertainment show, try and learn about celebrities' names so you can pronounce them right.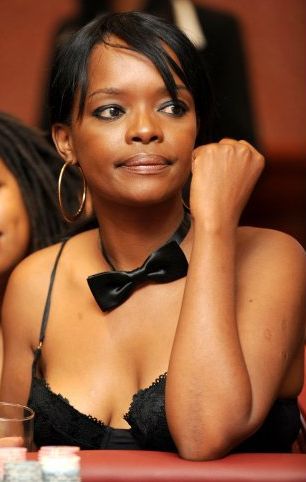 Then there is Kuli and her obsession with gay men. Sis Kuli we know you are one of the biggest fag hags in Jhb and we love you for it but no oh no. Are there no celebs in Mzansi that the only people you deem worthy of the spotlight are gays?
One of the inserts in this episode she attended the cd launch of

C-Ga

... or something like that. If you don't know who that is then go through any magazines and celeb event pics from 19-something til now, and you will see him posing with celebs. Brother man has been yearning to be a star for years at least now he can say "I released a cd" when laastig people ask him what he's a celeb for. Pity because Kuli and

Mika Stefano

seem to be the only two people giving him attention in the industry. He's hot though so I don't blame them.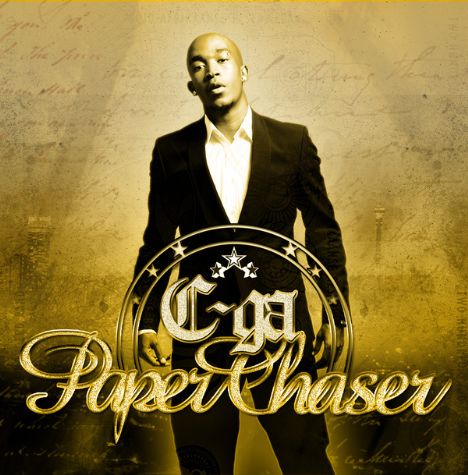 Free publicity. Don't ever say Phil hasn't done anything for charity
Anyway. The do, expectantly, was teeming of all spotlight loving joburg gay men and their hags. Kuli spent the entire segment interviewing this gays who have nothing to do with the entertainment industry. Then again the only celebs who were there were... hmm... (is that guy who played Thomas on Generations still considered a celeb?). Well, I guess the poor woman had to interview SOMEBODY.
Now on the water thing. The other insert on the episode was about tattoos and Kuli went to a tattoo parlour to get inked. Whilst there she opted for one of those removable tats but before they could put it on her leg she apologised on camera for her unshaven legs and she uttered "I hate being wet". I might be taking that "out of context" but anybody who hates water most likely isn't best friend with his/her shower.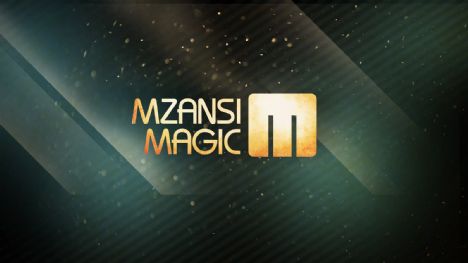 All in all the show is a definite must-see if you just looking for a laugh on a Thursday night. It's fresh, witty, fast paced, spontaneously funny (

Loyiso Gola

I hope you reading this since you going to have your own show on etv) and for you gossip lovers... informative.
Phew.... You see Kuli, I keep my promises. Now you owe me one rand ... :)
PS: Leave Khanyi alone, asseblief. lol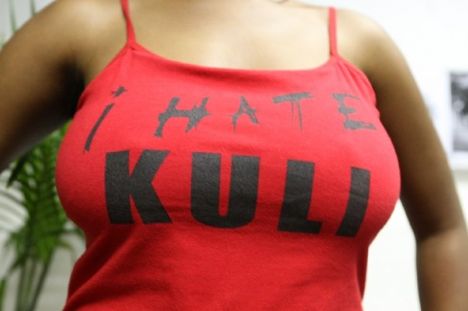 Kuli Roberts
charity t-shirts
Gotta love a lady who is not afraid to poke fun at herself