No Reservations, SABC 3's new show REVIEW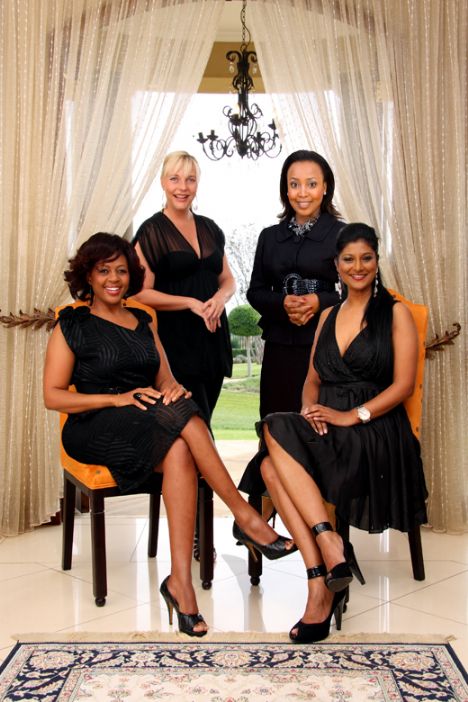 I finally got to watch No Reservations, SABC 3's new "talk" show. Dubbed as the South African version of The View, the show is presented by
Carol Bouwe
r
,
Michelle Garforth-Venter
,
Bassie Khumalo
and
Katie Mohamed
.
Jen Su will finally get that tv job she's been clawing, she is a roving entertainment reporter for the show. The show is produced by
Carol Bouwer Productions
and trust me, 15 minutes into watching the show you clearly see who's running the show.
The first question that came to my mind when I heard about the show was "why the hell would Carol Bouwer want to present another talk show after her failed stint on Motswako".
Audiences can not warm up to Carol and it is about time she realises that. She is probably a nice lady but unfortunately she doeesn't have the screen presence to lure the viewers. She puts people off.
I had my reservations about whether this show would work, mainly because when I looked at the presenters; Bassie and Carol, (though adorable and sweet as they maybe) they are not really known for their forte' in current affairs.
Now if the show is modeled on The View, how the hell would Carol ever take on Bassie? Honestly can you really see Bassie telling Carol; "what the hell do you know about politics?".
The other thing is that the ladies look and have similar traits. The reason why
The View
works is that the ladies on it have different personalities, social background and political beliefs. With our ladies, Bassie and Carol can easily be the same person.
If you expecting any debate between those two then forget it... all they do is giggle and ask scripted questions. I was very disappointed with what I saw.
The show looks more like
3Talk
than The View. The only comparison is that the show is presented by a group of women and that's it. The episode I saw had nothing to do with engaging conversations or debates. In fact the show could have just easily worked with just one presenter.
The presenters ask the questions like they are reading them from an auto-cue. There is no difference of opinion on that panel and if you expect the "Joy Behar Vs Elizabeth"-like heated debates well forget it.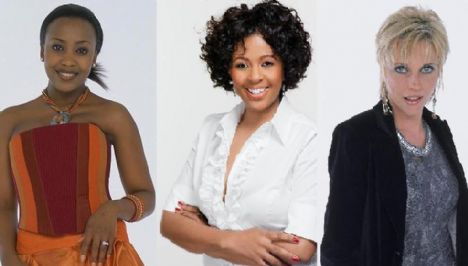 Clearly the brief that was sent out about the show was misleading. The concept of having a The View inspired show in Mzansi is brilliant and feasible. However, if it ever gets to be done it has to be done right.
Firstly having a show like that being presented by celebs would be a mistake as SA celeb are too tied to the ANC so you can be certain that they won't be saying anything to upset the powers that be at Luthuli House.

A show like that would need to be spontaneous. No scripted questions like Noeleen does on 3Talk. Let the flow of the conversation on the panel lead the show.

YOU NEED AN AUDIENCE. Its amazing how having an instant reaction from a live audience can solidify the authenticity of the show.

The presenters need to be different characters, both in personalities and field of experience. I wouldn't make sense having Khanyi-wannabe and Bonang-wanna be presenting the show. What would the dynamics be there?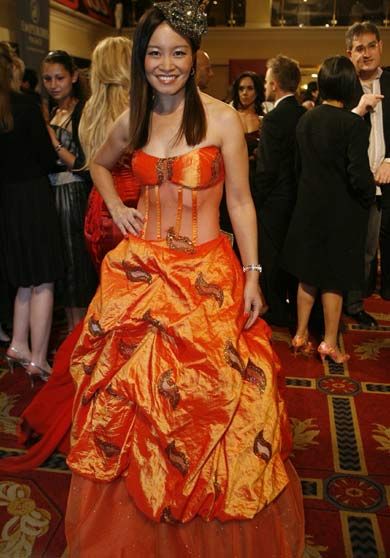 With Jen Su's inclusion in the clan the show also promises to be at the fore front of every red carpet event in Mzansi. Errrrr... we already have All Access, Selimathunzi, A-list, Flash and all the other shows to cover those red carpet events.
I'm all for giving our celebrities and events the spotlight they deserve BUT our industry is too small to have all the shows on tv covering the same thing. Really now, is SABC 3 over-stretching the glam-fused thing?
The channel already has Top Billing, A-list, Life's A Journey and Top Dogs covering the lives of the rich and famous. What could No Reservations bring that is different?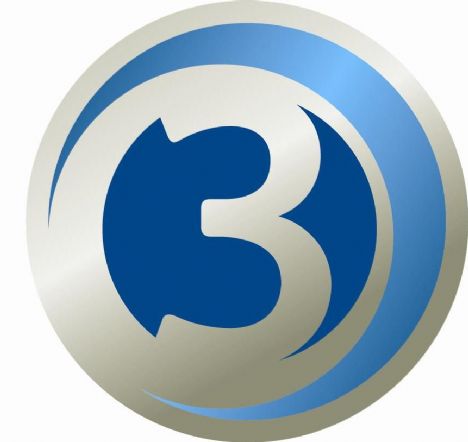 As for Mrs Bouwer, sometimes we are given talents to make other people shine. Carol should stick to producing and leave the presenting to others. She can have much more impact in the industry behind the scenes than in front of the camera.
It didn't work with Motswako and after watching her having to ask more questions than the other presenters I was left wondering if that was her show and the rest of the ladies are her supporting acts.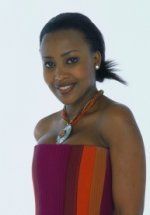 Do not get me wrong the episode was informative. I learnt about alternative means of building to reduce our carbon foot prints. HOWEVER why would I wanna watch another show in that format when I have 3talk, Interface, Special Assignment etc who can give me an in depth information on that.
Now if the ladies were there to discuss this issue from their own personal views rather than do a Q & A with guest then that would be something different and certain worth watching.
Poor Katie... who is she by the way? The sweet faced thing is clearly out of her element. She is easily forgettable that by the time the show ended I could not even remember what part of the show she was on.
Oh now I remember.. she put some snail goo on her hand. Apparently it helps with getting rid of scars and stretch marks. Hmm... product placement!!!!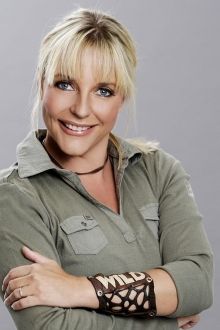 Michelle comes across as the more "clued up" of the whole bunch. Well, then again the show was about "Living Green" and you she is into that "save the animal and the world" stuff. Good on yah Girl!! Anyway, she sounded like she knew what she was doing on that panel.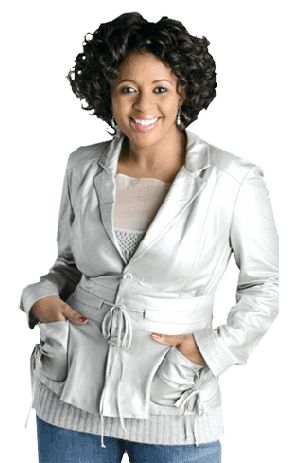 Bassie, I have already mentioned that she and Carol are too similar in character to be on that show. What can you say about Bassie ... she is adorable and everybody loves her. Problem here is that she is way too big of a brand for that show.
The woman is probably intelligent but nahhh...No Reservations... I was not sold. What is she doing on that show? She can do so much better. This a huge mistake for her, in my opinion.
In a nutshell, the show didn't really do it for me. I would actually prefer to watch Noeleen than listen to the ladies going on about Carol Bouwer's cars.
If the ladies ever get to debate or discuss a thought provoking topic then let me know maybe I might be inclined to give the show a second chance.
Catch
No Reservations
on SABC 3 Wednessdays at
20h00