Tropika Island Of Treasure Media Launch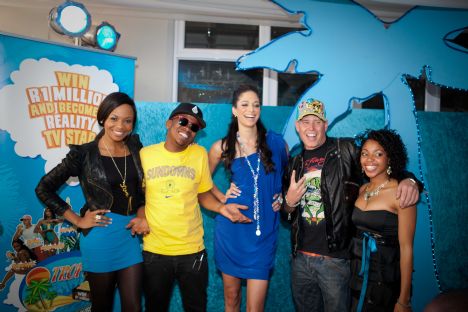 This Thursday yours truly honored an invite to the Tropika Island of Treasure media launch. The shindig held at The Oxford Club in Illovo was …. err... dull. Yes yes it's winter but one would have thought that the event sponsored by Tropika for a show about searching for treasure in an Island would be more festive. Hell whoever wins the show will pocket a hefty R1m so clearly the people behind this have moolah to throw around.
The event lacked the glamour of ((cough)) Mzansi's celebs. Nonetheless few usual suspects did grace the event with their overrated status by showing up. One such schleb is Speedy. I will be honest I do not know what Speedy is still famous for. Last I paid any attention to this guy was when he was with Bongo Maffin. Of late 'Mr' keeps popping up everywhere with his BFF Stoan wearing every single item in his closet, all at once. Wonder who does his laundry!!!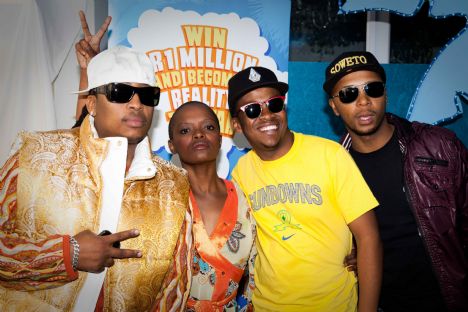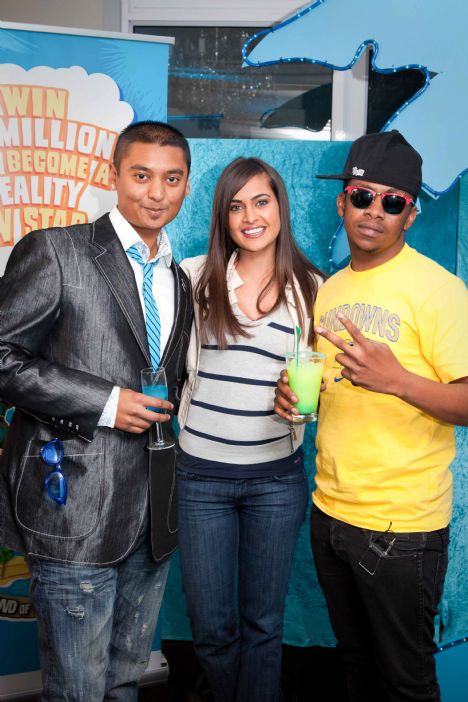 Let me take a moment to honour one stunning beauty. Shashi Naidoo is such a gem. AND yes people her name is Shashi not Sashi, Sasha or any of that, I was shocked when I googled her name to find out about her work record that all this reputable publications always misspell her name. Statues should be erected in this girl's honour.
Wow... there is something about a beautiful girl with a great personality and humble attitude. This girl is something special. She radiates warmth and is as real talking to a journalist as she is talking to a nobody.
There is some authenticity that spews from her sweetness that one doesn't see very often. Sometimes you have to get to know someone before you can vouch for their good-heartedness but with this girl it all comes naturally. She is my new favourite girl in the industry... well second only to my girl Nonhle.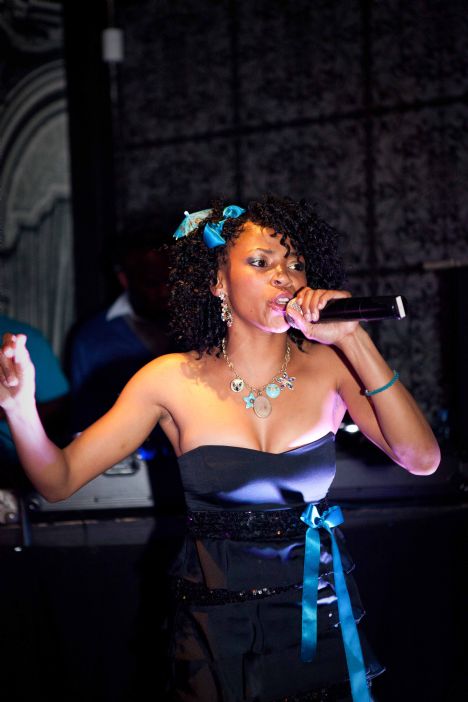 The celebrity contestants in the show made an appearance on time, HALLELUYAH!! First on stage was a little known musician called Dionne. You may remember her as Beyonce in the Mnet sitcom, Coconuts. The girl is sweet and bubbly. She also held her own being amongst big names like JR, Bonang, Snotkop and Khanyi. I have to be honest, though nobody paid attention to her singing she really does have a beautiful voice and with the right publicity she can be a household name.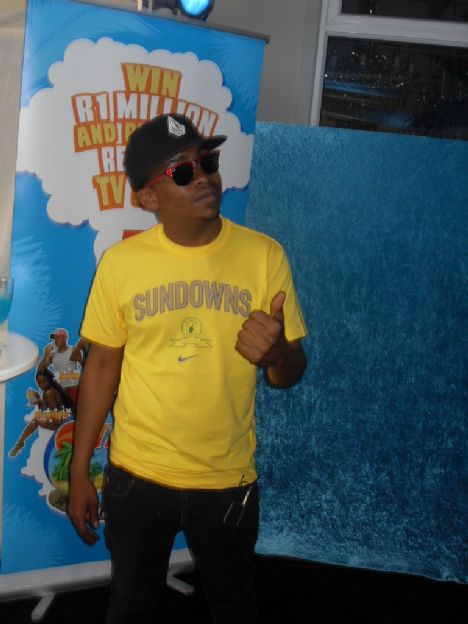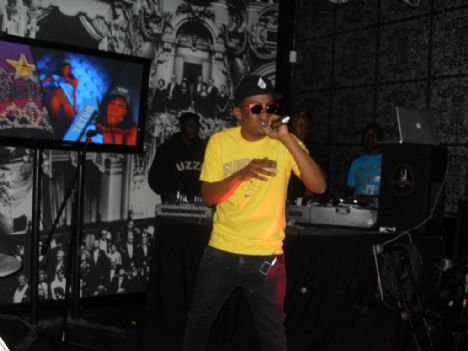 JR was next to perform. Predictably he sang his famous song "Get the circle bigger". Can't say much about JR because my boo loves him. However, I think his sweet ride might be coming to a screeching end. He performed one of his other songs... something about Tequilas and the least said about that horrible song the better. Of course with the popularity of "Circle bigger" the man wants to keep the same formula going but unfortunately without catchy lyrics any other song he will do after it will just sound like he is just screaming. Could we be having a one hit wonder hear? Only time will tell.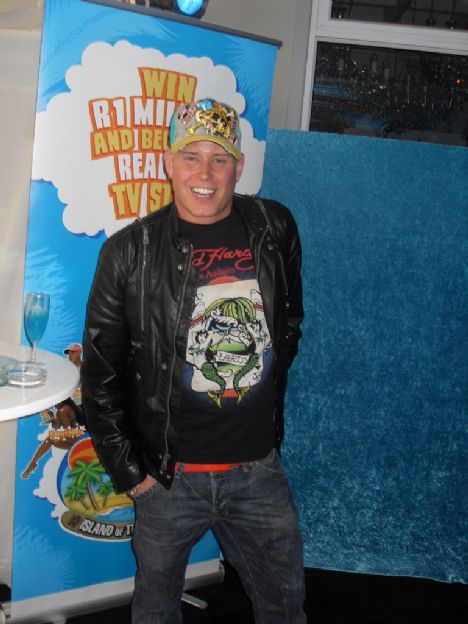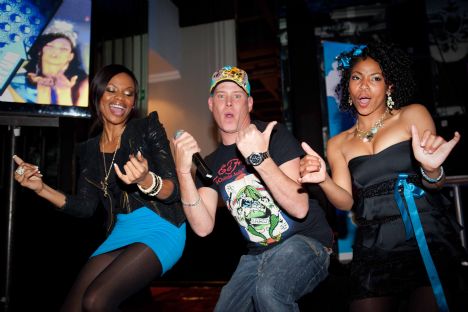 Ok I have soft spot for Snotkop aka Lekgowa. The guy is such a fun individual. Though I don't remember any of his songs beside "Ka barata basetsana" he still manages to get a smile from me everytime he performs mainly because of his fun personality. He brought the "12" people in that club to their feet. Even Bonang was not immune to his charm.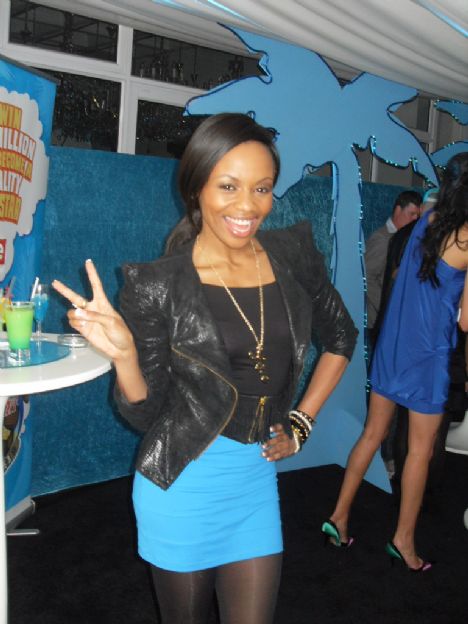 While on Bonang, I will take this moment to humbly apologise to this girl for thinking she might be anything but a talented goal driven sweet girl. I had never met Bonang before and my view on her was solely based on second hand information. Meeting her or just being in the same room with her I noticed that she is just a girl who is living her dream and just being her age.
One thing you can not deny is that Bonang has presence. The minute she walked in everybody noticed her. Not because she made a grand loud entrance but simply because the minute she walked in she flashed that smile and greeted a few people PLUS she looked stunning. You can tell this girl takes the whole being a brand seriously and for that she earns my respect. When it came to pictures and interviews she was ready and willing to do it with that very smile without being pretentious.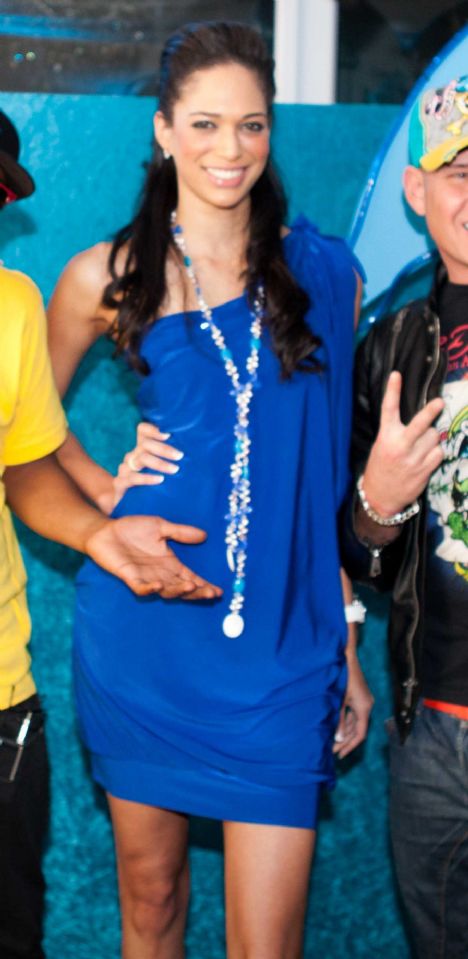 Sadly the same can not be said about former Miss SA, Tatum Keshwar. Poor thing. The girl has no personality whatsoever. I noticed that very few people bothered to even engage with her because she just looked like she was bored. Her smile looked forced and she just looked uncomfortable. Nerves maybe? I will not make the same mistake and conclude that she is something she is not until I meet her one on one so for now I will give her the benefit of the doubt and say maybe she was having a bad day.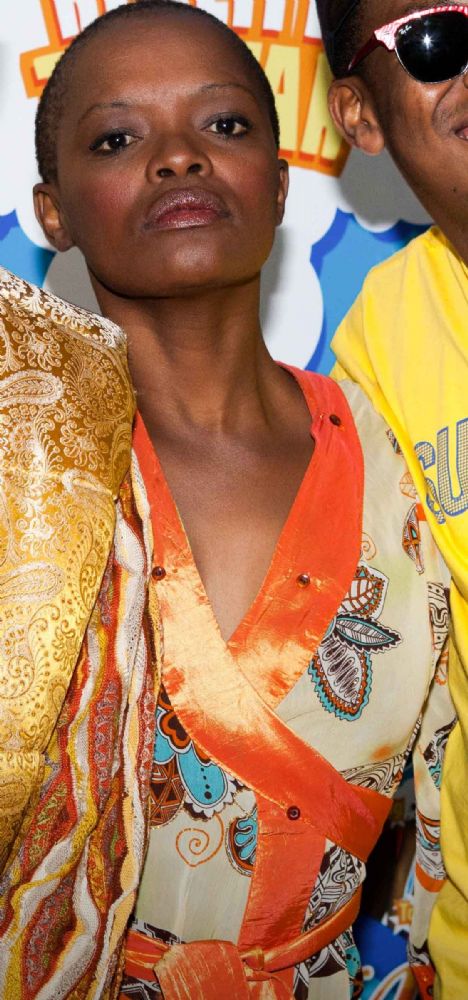 One person who made a grand entrance was Kuli Roberts. I love Kuli because she always provides some comic relief at this events that can sometimes get a bit too stiff. BUT hell hell hell no!! I know Ms Thang has this whole "I don't Care" attitude thing going on but Sisi coming to an event (nomatter how beneath you you might think it is ) looking like you have just rolled out of bed is so not on. Especially when you are the first one to diss someone else if they did the same.
Madam was there covering the event for her show on Mzansi Magic. I had a moment with her, she asked me for a cigarette and bitched about how dull the event is and the fact that she had to leave. Of course in the course of that 5min encounter she made sure that I knew she had a show and I should watch. Well Sis Kuli I did watch the show, catch my review this week.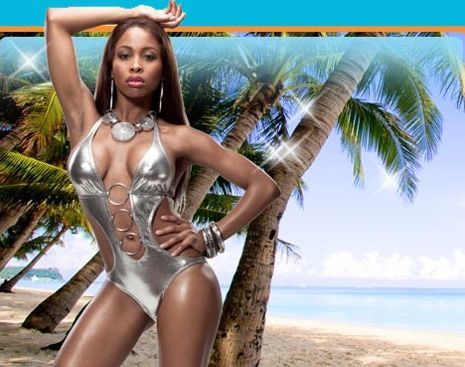 Noticeably missing in action was the one and only Queen of Celebville, Khanyi Mbau. Say what you will about her, I know for a fact that when time went by and Khanyi didn't show a lot of people there were disappointed. Word on the rumour mill is that Lady K is in Italy. All I could get from Tropika Brand Manager, Asheen Dayal was that Khanyi had confirmed to be there but apparently she was delayed at the airport. This response came after I grilled him on why they would say she will be there when they know that she is overseas.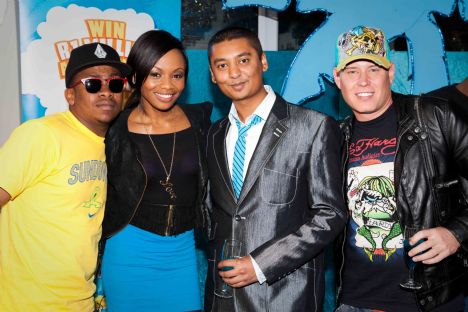 The shindig was a nice escape from sitting at home chatting on facebook so for that I was happy for the invite. Asheen Dayal did promise that next time I will get an invite to a better organised event. Just a thought though, why the hell would you have a Tropika event in a club. Ever heard of brand association? Who in their right mind drinks Tropika at a club? Yeah yeah I know this was a day event.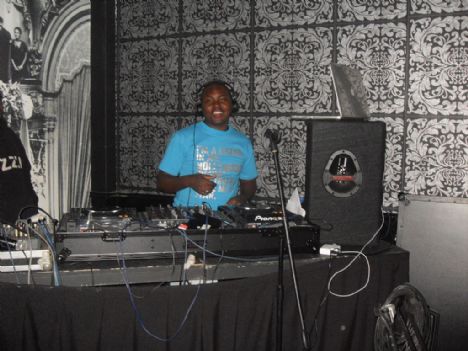 The booze was flowing from an open bar.... for like 20min... lol. Ok maybe not really 20min but by 17h00 the free flowing tap was closed and obviously everybody left. After being teased like that with free alcohol I definitely couldn't head home so I took my +1 and made my way to Rosebank.
Thank you very much Tropika for exacerbating my alcoholism by making me start getting drunk at 18h00 on a Thursday nogal.