POPSTARS AUDITIONS: Soweto, Johannesburg
On Saturday Maponya Mal in Soweto was invaded by wannabe POPSTARS and what a sight that was, or not. The auditions started as early as 10am and saw over 1000 hopefuls taking their turn infront of the judges, Zwai, Aza and PJ. I had no intention of being there that early so I made my way there around 14h00-ish.
Upon my arrival I was greeted by an awesome lunch (thanks etv, I needed that with my hangover) and went straight into it. 20 minutes into watching the auditioning process I wished I had stayed at home and nursed my hangover. I don't know if I came at the wrong time or what but what I witness on that set was heartbreaking. Don't some of this people have friends? I would ditch my friends if they would allow me to go on national tv and sin g when they know I can not hold a note to save my life.
Needless to say it was just down hill from there on. I was at the auditions between 14h00 and 15h30. Within that time with about 500 people auditioned I could only say 4 were ok, not brilliant but just ok. Perhaps I had high expectations for Soweto but I was very disappointed with the "talent" I saw. With nothing to rave about on the auditioning stage I turned to one other thing that Sowetans are known for, FASHION!!
HOT MESS
What on earth was I thinking? When you hear about Soweto you think colours, quirky style, freedom of expression (fasionwise) and all that jazz. I may have been a little too presumptuous because of my encounters with Sowetans who frequent the North as they always seem to be very expressive in their fashion sense. Sadly there was none of that at the POPSTARS auditions.

This was a platform for all the creative spirit of Soweto to come and shine but there was none to write home about. Most of the guys looked like they had just come out of bed and the girls, though trying to make an effort, didn't really seem to know the difference between Sunday-best and Fashionable (not that I am an expert on that... LOL).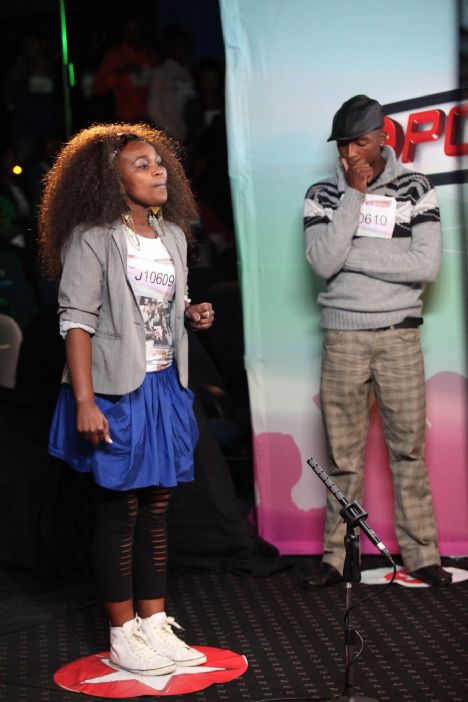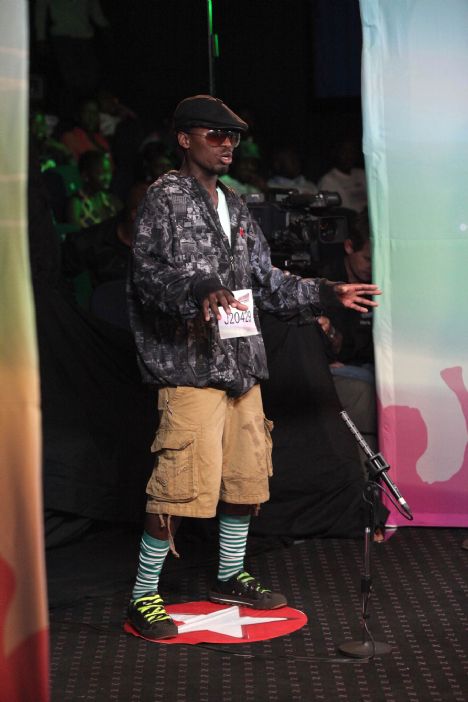 The photographer and I searched, searched and searched but couldn't even find one person who stood out. As you would glean by the pictures below even the ones we ended up choosing were not really that special.
One thing I will give Sowetans props for is their free spirited-ness. I have never met such jovial human beings like that in my entire life. I live in a frivolous and fake world; fake friendships, fake hugs, fake kisses and all that BUT with these 'auditionees' all I got was just authentic genuine friendliness. That was something worth cherishing as it's a rare thing in this industry.
Nice TRY
Pity Soweto did not deliver on the talent and the fashion. Hopefully Tshwane/Pretoria... or whatever its called this week... will be a breath of fresh air seeing that we are in Spring and Summer is around the corner.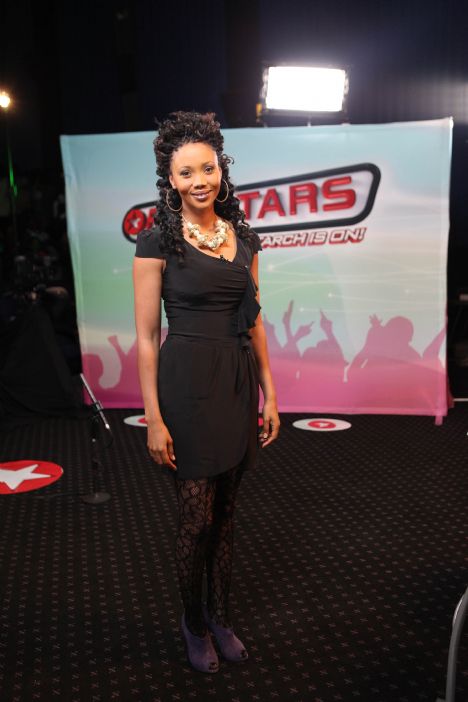 I think the stockings on Aza's outfit are a bit too much but considering how shot the dress was maybe they were a good "safe cover". There is no denying that she is a stunning lady and I love that she can be firm without being snooty
See YOU in Pretoria